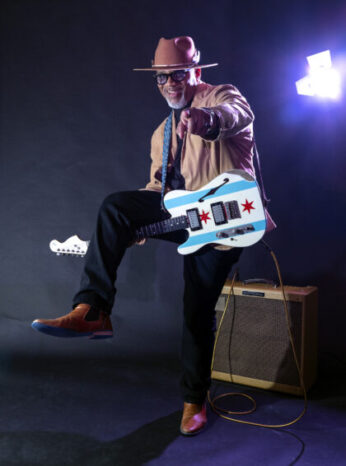 More than TGIF, is TGIJ
J is for June.  This is the month where North Halsted Street is a blaze with rainbow colors, Millenium Park has three entertainment stages and Jay Pritzker Pavilion resounds with the Blues and Grant Park's Classics.
Sing the Blues
Or just be moved by its mood and rhythm when Chicago celebrates its hometown sound at the annual Blues Festival June 9-12.
The city has expanded the Festival to add blues bands to Chase's Promenade North and South Stage to the Pritzker Pavilion stage . Check the Blues Band Schedule for Dates, Times and Stage.
In addition, Blues Festival bands will be at the Riverwalk June 9-10 and join with Taste of Chicago in Austin June 11 and Bronzeville June 12.
Pride Fest and Parade
Dress up if you want but join in the LGBTQ+ fun at Chicago Pride Fest June 18-19. .Come for the food, stage shows and entertainment. Return the next weekend for the city's famed Pride Parade.
Pride Fest is on Halsted Street from Addison to Grace from 11 a.m. to 10 p.m. both days. A $15 donation is suggested to cover costs.  All Ages are welcome. Not welcome are backpacks, large bags and outside beverages. For more information visit Pride Fest About.
Then, dance,, hoot and howl with thousands of LGBTQ+ supporters June 26 for the 52 Annual Pride Parade along a four-mile route. The parade of floats, performers, bands and marchers starts off at noon from Montrose Avenue and Broadway in Uptown. Then winds through the city's north side (map) including Northalsted and Lakeview to end near Diversey Parkway and Sheridan Road in Lincoln Park.
Pride in the Park
Pride celebrations continue June 25-26 in Grant Park (entrance on Monroe) with a ticketed ($60 Sat. $50 Sun. $105 two-day pass) music and food festival, Saturday 2 to 10 p.m. and Sunday 3 to 10 p.m. For tickets and other information visit Pride in the Park.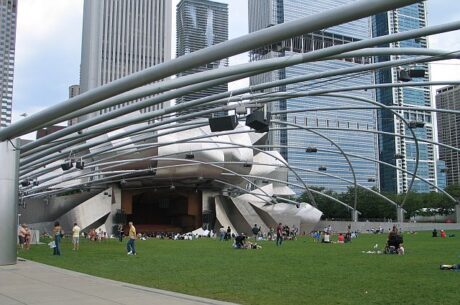 Music in the park
Two music series to know:  Millenniums Park Music Series and  Grant Park Music Festival.
Go over to Millennium Park for its Music Series, Tuesdays and Thursdays, 6:30 to 9.m. for a variety of singers and instrumentalists. Held in the Jay Pritzker Pavilion, seating is free. The series opens June 20 with renowned Nigerian Afrobeat saxophonist, composer Femi Kuti.
For classical music in the Pritzker Pavilion, check out the Grant Park Music Festival. It opens June 15 with Mozart Symphony No. 35, 6:30 to 8 p.m.. Seats up front are ticketed and reserved. Further back and bring your own chair or blanket seating is free.
Jodie Jacobs