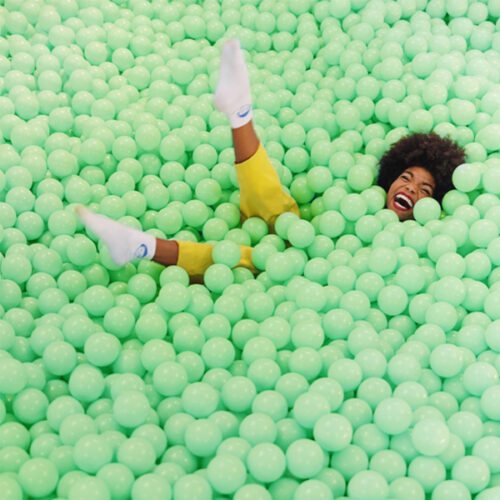 What is the Color Factory?  Is it an art museum, a place to learn, or an interactive experience? Actually, it's all three. It's experiential.
Located in downtown Chicago's Willis Tower, the Color Factory is more than 25,000 sq. ft. of interactive rooms and activities designed to stimulate your imagination. 
The third permanent installation in the U.S., the company has other locations in New York and Houston.  Each Color Factory embraces its city with a unique color palette and provides a multi-sensory interactive art experience with multi-sensory installations, immersive rooms, and carefully curated moments.
This joy of color celebrates artists, art institutions, nonprofits, and brand partners to bring more art and color to the world.
Working in partnership with photographer and South Side native, Akilah Townsend, the palette celebrates some of Chicago's most iconic elements and neighborhoods.
Colors from Chicago's exclusive Rainbow Cone (think ice cream), the dyed Chicago River (St. Patrick's Day celebration), Lake Michigan, and the beloved Chicago flag are the stars.
It's called the 36 –Chicago Color Palette and you'll find these colors infused throughout the museum. Mirrors create layers of images in multi-sensory rooms to get lost in.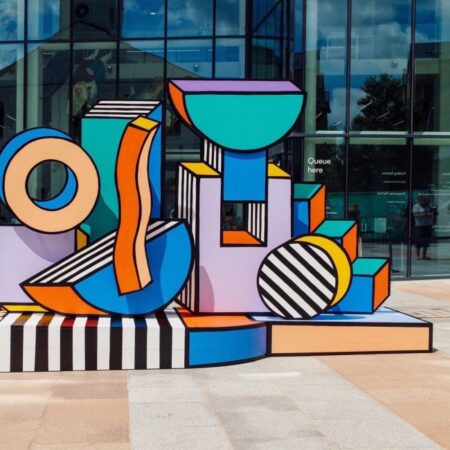 If you go: 
Get your brain wired for a color explosion as you enter the multi-hued walkway.  Check out more than a dozen immersive spaces that tap into all five senses – taste, touch, sight, scent, and sound. Enjoy sweet treats along the way, like delicious (and colorful) macaroons revolving out of a conveyer belt or a green Kurimu honeydew ice cream cone.
 Taste and identify different flavors of "pop rocks." Take lots of selfies, free with your QR code in each of the rooms. Touch the lightweight colorful balloons and watch them move through space. There was even a chance to quietly sit and draw the person sitting across from you.
The mint green ball pit was a fan- favorite!  The Color Factory is great for kids, teens, and adults. There are enough activities with more sophisticated options to keep everyone happy. Plan to spend around 90 minutes enjoying the Color Factory fully.
DETAILS: The Color Factory is at Willis Tower, 233 S. Wacker Drive, Chicago as an open run.
 For more information, go to ColorFactory.  To receive further updates on Color Factory Chicago, sign up at ColorFactoryChicago.
Mira Temkin