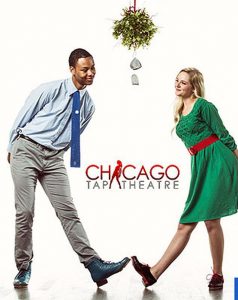 Sometimes we forget how vast the Chicago entertainment scene is. We know about some of the traditional holiday productions but there are many more venues that deserve to be added to the "I wonder what's at the…." list.
Shout Section Big Band
For both innovative and classic jazz and rock intermingled with Latin and swing go to the tiny Skokie Theatre Friday. The band, a combination of young rising stars and renowned musicians, send out their terrific sounds beginning at 7:30 p.m. The Skokie Theatre is at 7924 Lincoln Ave., Skokie. Visit Skokie Theatre or call (847) 677-7761.
The King and Billie Holiday
Genesee Theatre, up north in Waukegan, hosts terrific shows. It may be hard to get tickets to Kenny G for tonight, Dec. 15, but some seats may still be available for the Dec. 17 show of "Christmas with the King" featuring Brandon Bennett (think Elvis from Million Dollar Quartet) and "A Very Billie Holiday" starring Alexis Roston. The show starts at 7:30 p.m. Genesee Theatre is at 203 N Genesee St., Waukegan, IL 60085. For tickets and more information visit Genesee.
Chicago Tap Theatre
Watch "Tidings of Tap" by Chicago Tap Theatre to forget holiday hassles. CTT will be at the North Shore Center for the Performing Arts, 9501 Skokie Blvd., Skokie, IL at 3 p.m. Sunday Dec. 18. The show is about Christmas, Hanukkah and winter.  Visit CTT or call  847) 673-6300.