Chicago theatres and entertainment venues have a terrific line-up of shows for the 2017-18 season. Now is a good time to plan what to see with season tickets or dropping hints for birthday or holiday presents.
Don't just consider plays. There's also one-and two-nighters of top entertainers at a couple of venues. With so many places to go for a night out the Chicago theatre scene has to be broken into different areas. Not everything to see is downtown or Near North. So, try some of the theatres and other venues north of the city.
North Shore Center for the Performing Arts, Skokie
Good entertainers and theatre are offered up at the North Shore Center across from Old Orchard.
In the large auditorium, the Center's Feature Series includes, among other stars, multi-Grammy singer-songwriter Mary Chapin Carpenter with her band Oct. 21, humorist Paula Poundstone Nov. 4 and comedienne Lily Tomlin Nov. 11 in 2017.
The Capitol Steps start 2018 at the Center, Jan. 25-28, followed by comedian Louie Anderson Mar. 11. For tickets, full list of performers and dates, visit North Shore Center.
In the Center's  more intimate space, Northlight Theatre starts the fall with Matthew Lopez's "The Legend of Georgia McBride" Sept. 4-Oct. 22, then continues with Lauren Gunderson's "The Book of Will" Nov. 9-Dec. 17, 2017.
The season moves into 2018 with Dominique Morisseau's "Skeleton Crew" Jan. 25-Mar. 4, followed by Martin McDonagh's "The Beauty Queen of Leenane" March 15-April 22,  then finishes with Molly Smith Metler's "Cry it Out" May 10-June 17.  For tickets visit Northlight.
The North Shore Center for the Performing Arts is at 9501 Skokie Blvd, Skokie, (847) 673-6300.
Skokie Theatre, Skokie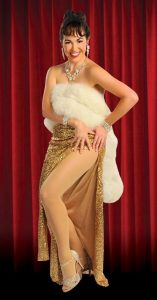 Madcap Productions produces excellent shows in the old neighborhood movie house on Lincoln.  The 2017-18 season has "The Drowsy Chaperone"Sept 8-Oct 7, then tells what happens when rocket scientist Wernher Von Braun comes to Huntsville in "Rocket City, Alabam'" Nov 3 – Nov 19. "Crossing Delancey" is there Feb 2 – Feb 18, 2018.
Skokie Theatre is at 7924 Lincolon Ave., Skokie (847) 677-7761. For tickets and other information visit Skokie Theatre and Subscription Series.
Marriott Theatre, Lincolnshire
Marriott's theater-in-the-round musical show format is among the country's most popular based on its large subscription base. It finishes its 2017 season with "Honeymoon in Vegas Aug. 23-Oct. 15 and "Newsies" Oct. 25-Dec. 31, 2017. For its youth matinees, it is doing "sleeping Beauty Nov. 10-Dec. 30, 2017. However, its shows say for kids but they are very professional and good for adults, too. They use many of the Marriott regulars.
Marriott Theatre is at 10 Marriott Drive, Lincolnshire. For tickets and other information call (847) 634-0200 and visit Marriott.
The Music Theater Works,  Evanston

Formerly Light Opera Works, The Music Theater Works finishes its  2017 with Gypsy, Aug 19-27, Duke Ellington's Greatest Hits Oct. 6-15 and for the holidays, Peter Pan Dec. 23, 2017-Jan. 1, 2018. Location note: the Duke Ellington concert will be at Evanston's Nichols Concert Hall.
All other productions are at Northwestern University's Cahn Auditorium,  the company's home venue at 600 Emerson St. at Sheridan Road. For tickets and other information visit the box office at 516 4th St., Wilmette and call (847) 920-5360. Also go on line to Music Theater Works.
Writers Theatre, Glencoe

 If it appears there is some overlap, know that the Writers Theatre's new, contemporary home on Tudor Court has both an intimate and a larger space. Its 2017-18 season begins with  "Trevor – The Musical"( based on the film)  Aug. 9-Sept. 17 and continues with Monica Hoth and Claudio Valdes Kuri's "Quixote: On the Conquest of Self" Sept. 27-Dec. 17 and Oscar Wilde's "The Importance of Being Earnest" Nov. 8 – Dec. 23, 2017.
Early 2018 is Eugene O'Neill's "A Moon for the Misbegotten" Feb. 7-March 18, then Lydia R. Diamond's "Smart People"  March 23-June 10. The season concludes with Sam Shepard's "Buried Child" May 9-June 17.
WT is at 325 Tudor Court, Glencoe. (847) 242-6000.  For tickets and other information visit Writers Theatre.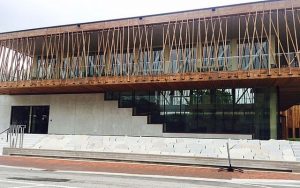 James Lumber Center at the College of Lake County, Grayslake
The Lumber Center hosts name entertainment in its Professional Touring Series. The 2017-18 season features "The Capitol Steps" Sept. 17, Sones de Mexico Sept. 22 Beginnings – The Ultimate Chicago Concert Experience" Oct. 21, Sense & Sensaibiiity by Aquila Threatre Nov. 3 and Dan Zanes' Holiday Sing-Along Dec. 17, 2017
The series continues in 2018 with Cirque Zumz Zuma Feb. 17 followed by Animaniacs Live! March 4, Rockin'Road to Dublin March 16, Taikoza March 25 and Spider Saloff: The Cool Heat of Peggy Lee May 11.
The James Lumber Center is at 18351 W. Washington St. Grayslake.. For tickets and other information call (847) 543-2300 and visit CLC.
Citadel  Theatre, Lake Forest
Ensconced in a former classroom, Citadel Theatre expertly fits scenery and cast on a small stage that still does justice to the productions it mounts. For its 2017-18 season, Citadel is doing Moss Hart's "Light Up the Sky" Sept. 29-Oct. 29, "Scrooge and the Ghostly Spirits," a world premiere musical based on "A Christmas Carol" Nov. 17-Dec. 22.
The season continues in 2018 with Laura Eason's  comedy, "Sex with Strangers" Feb.  2 – Mar. 4 and ends with Neil Benjamin's farce, "The Explorers Club," April 27 – May 27, 2018.
Citadel Theatre is at 825 S. Waukegan Rd, Lake Forest. For tickets and other information visit Citadel. Call  847-735-8554 ext. 1
Genesee Theatre, Waukegan
You would expect the stars that the Genesee attracts to appear in a large Chicago venue but they are coming to Waukegan for the second half of the venue's 2017 season. These are just a few of the performers: Olivia Newton-John Aug. 25,  Huey Lewis And the News, Sept. 7, Gordon Lightfoot in Concert Sept 15, Trace Adkins Nov. 5 and REO Speedwagon Nov. 18.
BTW sit under the fabulous chandelier to imagine a scene from "The Phantom of the Opera." The Genesee Theatre is at 203 N. Genesee St, Waukegan. For tickets and a full list of performers call (847) 263-6300  and visit Genesee Theatre.