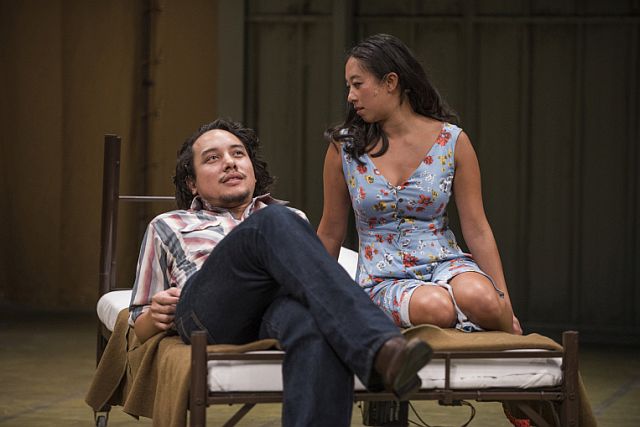 RECOMMENDED
Qui Nguyen's "Vietgone" at Writers Theatre offers a fascinating  perspective on immigration that shatters stereotypes while basically telling a love and adventure story that is funny (think rom-com).
It also is a musical but instead of sentimental arias as in "Madam Butterfly" or ballads as in "South Pacific" you have the leads Quang (Matthew C. Yee) and Tong (Aurora Adachi-Winter) rap and sing to Gabriel Ruiz's music.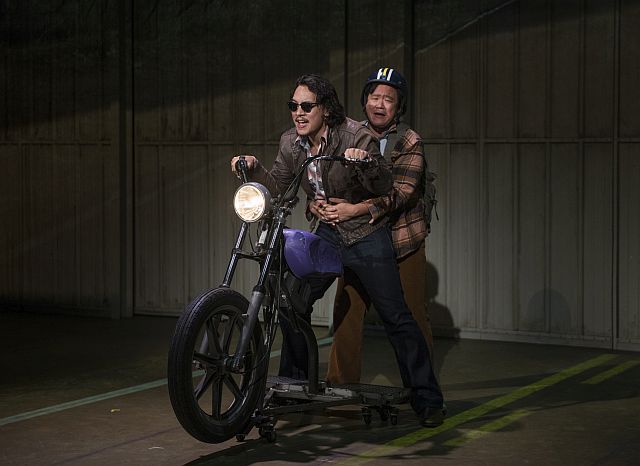 The play beings in 1975 when Saigon falls to the North Vietnamese and the Viet Cong are destroying their homes then moves to the United States where Tong in a part sing-songy-rap  style convinces herself "I'm going to start again," "I'll make it (the US) home" and Quang angrily raps "I want to go home!"
A South Vietnamese copter pilot, Quang landed on a ship bound for the United States where he brought refugees. Instead of now being able to return for his family he was stuck there.
His plan is to motorcycle to Camp Pendleton in San Diego County, CA from a refugee camp in Arkansas so he can return to Vietnam. Buddy (Rammel Chan playing several roles) is his back rider on the journey that encounters hippies and ninjas.
The excellent small cast of five actors playing several roles also includes Emjoy Gavino as Asian Girl, Thu, Huong, translator and flower girl.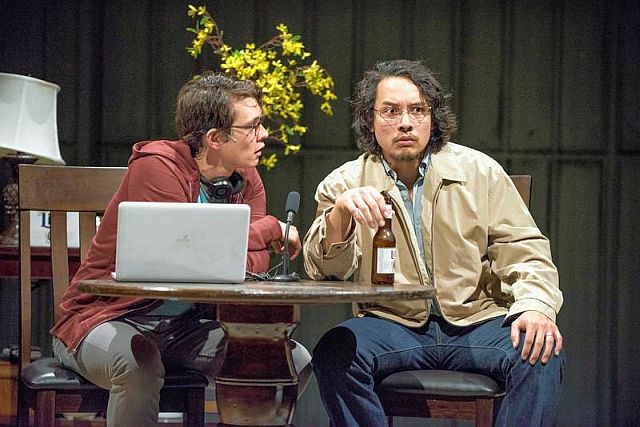 However, the play really is Qui Nguyen's delving into who he is by finding out about his parents – how they met and had him.
Indeed, the show starts with the playwright (Ian Michael Minh) introducing the show (along with turn off your cell-phones announcement) as maybe autobiographical but don't tell that to his parents.
It also has him later on interviewing his father, Quang, to get the love story he wants to tell in his play.
Insightfully directed by Lavin Jadhwani with significant projections by Rasean Davonte Johnson, the production will likely get audiences thinking about their own family's stories.
DETAILS:: "Vietgone is at Writers theatre, 325 Tudor Court, Glencoe through Sept. 23, 2018. Running time: 2 hours, 20 minutes. For tickets and other information call (847) 242-6000 and visit Writers Theatre.
Jodie Jacobs
For more shows visit Theatre in Chicago