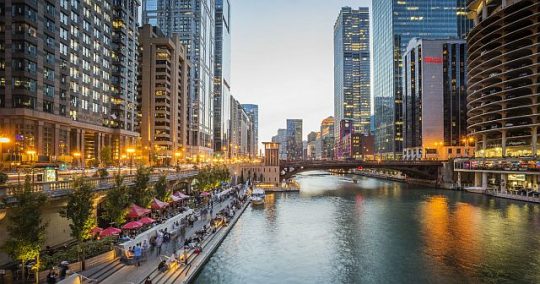 Of course you know the Chicago Air and Water Show haappens across the city's near-north lake front Aug. 16 (practice) then Aug. 17-18 from 10 a.m. to 3 p.m.
But there is also a yummy food fest throughout Chicago from Aug. 14 through Sept. 1 and an interesting theater festival up in Skokie Aug. 16 to 18.
If your attention span stops you from seeing plays that are three hours long, Skokie Theatre has the answer in its Fifth Annual Short Play Festival.  Six,15-minute plays take the stage beginning at 7:30 p.m. each night. The low ticket price of $15 shouldn't dent the culture budget.
They run the gamut from a woman who makes a strange request while planning her father's funeral in "A Funeral Home in Brooklyn" to What happens in an antiquities gallery stays in an antiquities gallery in "Museum Piece."
Skokie theatre is at 7924 Lincoln Ave., Skokie, IL. For tickets visit OvationTix.
If you count yourself a foodie and also like the idea of meeting different chefs, trying different cuisines and giving back to the community check out the Chicago Tribune Food Bowl. It takes place at restaurants throughout the city, Aug. 14-Sept.1, 2019.
Then, if you like to see how the Riverwalk has developed with restaurants, bars and pop-up places, go down and over to the area from 201 West to 305 West Riverwalk South where you see Art on theMART at the Confluence and the Jetty for the Food Bowl Night Market, Aug. 23-25. (Franklin/Orleans Streets to Wells Street).
For more information visit Food Bowl events/calendar.
Jodie Jacobs