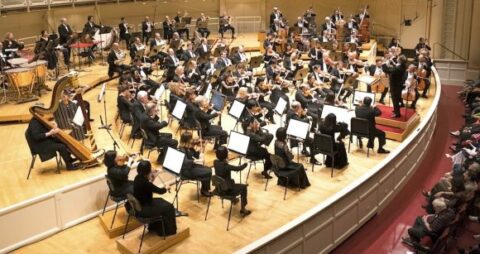 It doesn't matter that some of the memorable concerts conducted by Pierre Boulez or Sir Georg Solti were during the 1990s. The Chicago Symphony Orchestra Association has pulled some of their programs from the Rosenthal Archives so that music aficionados still have great music to enjoy while Orchestra Hall is dark.
Calling the initiative "Gems From the Vault," the online program lists historic broadcasts available with a click on a free subscribe link.
Among the offerings is Boulez conducting a 1999 concert that starts with Stravinsky's The Song of the Nightingale followed by CSO principal harpist Sarah Bullen with Debussy's Sacred and Profane Dances then concluding with Berlioz's Symphonie fantastique.
Another CSO initiative brings its musicians and guests from their homes to yours.
For more information and program listings visit CSO/gemsfromthevault and also check out CSO/fromhome.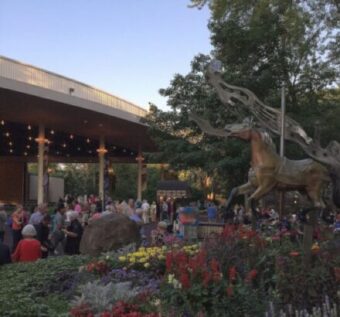 Ravinia Festival has joined the growing list of arts organizations presenting special programs while their in-person venues are shuttered. Dubbed RaviniaTV, the program is a 20-minute weekly variety show that can be found on YouTube and Facebook. Fridays at 7 p.m. CDT.
The series starts with Ramsey Lewis performing from home on July 3 and with Chicago performances recorded last year.
Future episodes will include CSO concertmaster Robert Chen, pianist Kevin cole, vocalist Sylvia McNair, and other performers.
"It broke our hearts when the Covid pandemic forced Ravinia to cancel a season for the first time since the Great Depression, so the whole team got together to create ways to stay connected to the Ravinia Family, our artists, and audiences in what would otherwise be our silent summer," said Ravinia President and CEO Welz Kauffman.
"So many of the longtime legends, as well as nascent stars, associated with Ravinia shared the same sense of urgency to keep the music playing as we all struggle with the hardships of this strange new reality. The solution was a show that not only shares music but offers a casual, conversational feeling like you would have on the Lawn at Ravinia," Kauffman said.
The series, the brain child of Ravinia Communications Director Nick Pullia, is a mix of new, past, home and in-house (on Ravinia's stage) concerts.
Episodes also have interviews with such guests as Ravinia Chief Conductor and Curator Marin Alsop and such topics as how civil unrest and the pandemic and its economic fallout might affect the art produced in this era, or how to help your kids keep sane while social distancing.
For more information visit YouTube/Ravinia festival.
Jodie Jacobs