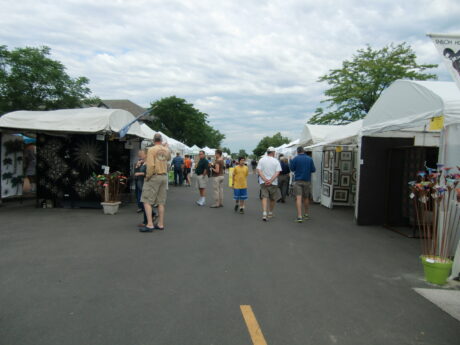 Fall is for Festivals from toasting fall beer at Octoberfests and enjoying the fruits of the season at an Applefest to browsing fine art and crafts at art fairs and swaying to the blues in Millennium Park .
Here is a quick rundown of some of the fun outdoor fests to still catch in September in and around Chicago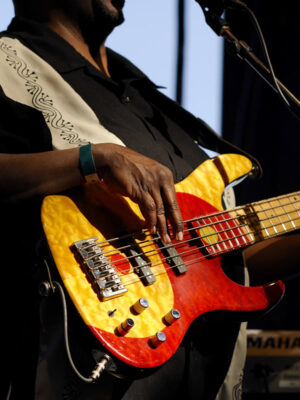 Music
Sept. 17 Englewood Jazz Festival Sponsored by the Chicago Park District, the festival is at Hamilton (Alexander) Park, 513 W. 72nd St.  from 6:30 to 8:30 p.m..
Sept 18, Blues at Millenium Park  Part of Chicago in Tune, audiences can move to the music on the lawn or sit in in the Pritzker Pavilion (Fandolph Street east of Michigan Avenue.)
Sept. 25-26 Hyde Park Jazz Fest from 1 to 10 p.m. Sept. 25 and noon to 7 p.m. Sept. 26 Free but a $5 donation requested. Check Hyde Park Jazz Festival for locations around Hyde Park.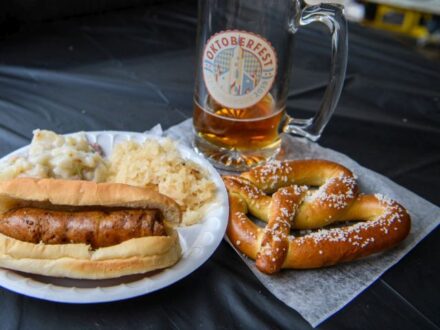 Beer and Food Fests
Sept. 16-26: Glendale Heights Oktoberfest in Camera Park, 101 E Fullerton Ave, Glendale will be all week. Hours are Mon-Thur 5 to 10 p.m., Fri, 5 to Midnight, Sat. Noon to Midnight and Sunday, Noon to 10 p.m. Admission $5 after 5 p.m., ages 16 and under free.
Sept. 18-19 Sam Adams Taco Fest Held in Lakeview on Southport Avenue between Addison and Roscoe, the hours are from 11 a.m. to 10 p.m. For more info check Chicago events.
Sept. 19: Bloody Mary Fest Held in Everts Park, 111 North Ave. in Highwood a little city (just over a square mile) that is known for great restaurants, the drink (and food, and music)  event goes from 10 a.m. to 5 p.m.
Sept. 23-26: Manteno Oktoberfest includes a carnival and parade that involves the whole town. Visit Manteo for details.
Sept. 23-26: Puerto Rican Festival Held in Humboldt Park, look for details of this food, arts and music festival at prfestchicago.com)
Sept. 24-25: Chicago Gourmet takes over the Harris Theatre Rooftop on Randolph Street at Millennium Park. It's not all fancy food, so go for really good tacos and burgers. For tickets and details visit Gourmet.
Sept. 24-26: Oktoberfest Chicago Held in Lakeview at 1429 W. Wellington, the event is Fri,  5 to 10 p.m., Sat. 11 a.m. to 10 p.m. and Sun. 11 a.m. to 7 p.m.  Cost: $10 Friday and Saturday and $5 Sunday.
Sept. 24-26: Apple Fest is a popular Long Grove festival that is a chance to see the historic town while munching on apple cider donuts, chocolate and caramel dipped apples. Held downtown Long Grove at 308 Old McHenry Road and the Stemple Parking Lot, the hours are Fri noon to 11 p.m. Sat. 10 a.m. to 11 p.m. and Sun 10 a.m. to 6 p.m. cost is $5., ages 6 and under free.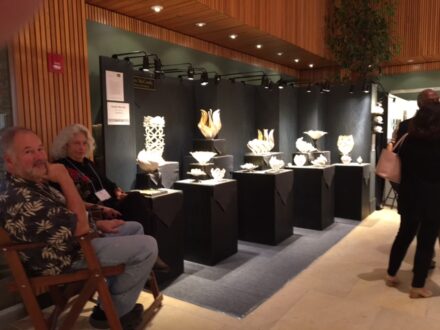 Arts and crafts
Sept. 18-19: Riverwalk Fine Art Fair  is held in Naperville at Main and Jackson and along the river from 10 a.m. to 5 p.m.
Sept. 18-19: Artfest Michigan Avenue An Amdur Productions juried art fair, about 70 artists will fill the courtyard space at 401 N Michigan Avenue between the former Tribune Tower and the Apple store, 10 a.m. to 5 p.m.
Sept. 18-19: West Loop Art Fest  covers four blocks in the booming West Fulton Street, North Sangamon Street area from 10 a.m. to 7 p.m.
Sept. 18-19: Renegade Craft Fair  A popular Wicker Park neighborhood festival, the booths will be up along Division Street  between Damen and Ashland Avenues from 11 a.m. to 7 p.m.
Sept. 20-26: American Craft Exposition |Usually known by its initials, ACE features one of a kind exceptional works by about 100 artisits. Formerly held on Northwestern universityh's Evanston campus and the at the botanic Garden in Glencoe, ACE has gone virtual this year of 2021. Find more information at American Craft Expo | An Exhibit and Sale of Fine American Craft.
Sept. 24-25: West Town Art Walk Art walks were once popular on Friday nights in towns across the country.  A few have moved, reinvented themselves where art galleries still exist or have moved in such as in Chicago's West Town neighborhood. This festival covers Division to Hubbard and Halsted to Kedzie but free Pedicabs are available to visit the galleries on Friday from 5 to 8 p.m. and Saturday from noon to 8 p.m. For more details visit West Town Art Walk | West Town Chamber
Jodie Jacobs