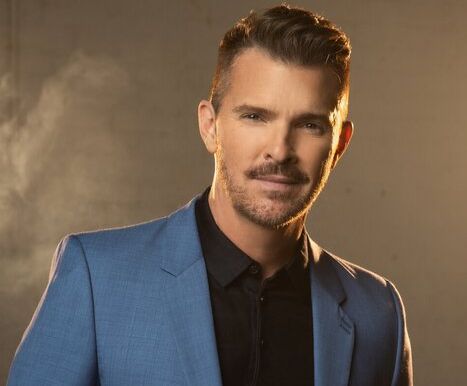 The book by Michael Stewart and the lyrics and music by Jerry Herman will still enchant audiences when the regular (post previews) run of "Hello Dolly" opens Aug. 31, 2022 at Marriott Theatre Lincolnshire, according to Director/Choreographer Denis Jones.
Based On playwright Thornton Wilder's "The Matchmaker," the musical won Tonys for Best Book of a Musical, Best Original Score and Best Musical when it opened on Broadway back in 1964.
But Jones who has worked productions from the NY City Center and Kennedy Center to Goodman Theatre and the Lyric Opera, isn't worried that the show, set in the late 1800's, will be considered too dated by Marriott's sophisticated suburban audience.
"Its appeal is enduring," said Jones during a recent phone interview.
"It explores the human experience. It continues to be relevant," he said.
"It's about grief and there is the deep humanity of Dolly Gallagher Levi," said Jones. "Dolly brings people together."
He also liked that Wilder's characters took "bold" steps that defied society in the late 1800s.
Originally a farce written in 1938 as the "Merchant of Yonkers," Wilder revised the play at the urging of Shakespeare and theater authority Tyrone Guthrie. Renamed "The Matchmaker," It opened in 1955 and won a Tony under Guthrie's direction.
What might audiences expect under Jones' direction?
"I'm honoring the Thornton Wilder experience of actors speaking to the audience," said Jones who wanted to take advantage of Marriott's "Theater in the Round" configuration and that shows there can use the aisles in their productions.
"I'm already seeing that working in the previews (started Aug. 24). I was delighted." He added, "The characters commune with the audience. It feels intimate."
In a spacer like the Marriott, I feel the audience is very much a part of the show – the audience is included."
Jones also praised the Marriott cast and lead of Heidi Kettenring.  "I have a Dolly who will knock your socks off."
Noting the musical's iconic songs, he repeats the show's enduring qualities and adds with an exclamation mark, "There's the score!"
For more information visit Hello Dolly at Marriott Theatre Lincolnshire.
Jodie Jacobs