What if your team doesn't make Super Bowl LVII on Feb. 12. Or you crave a fun event to brighten winter. Around Chicago found four events. At least one should appeal.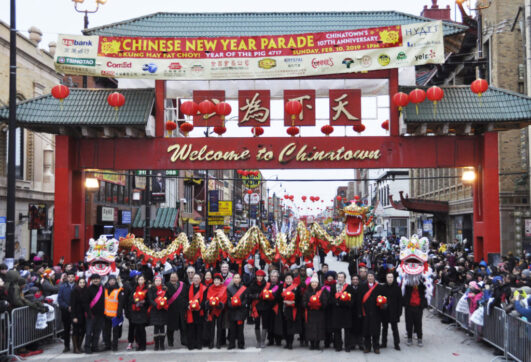 Celebrate Chinese New Year
Also called the Spring Festival and a celebration of the Lunar New Year, 2023 is the Year of the Rabbit and goes from Jan. 22 through Feb. 5.
 Chicago's Chinatown and Uptown (Argyle) neighborhoods hold lion and dragon dances, parades and other Lunar New Year events.
Uptown celebrates Jan. 28 from noon to 4 p.m. with the parade stepping off at 1 p.m. from Argyle Street and Winthrop Avenue. For details visit Argyle Lunar New Year. Chinatown's parade is Jan. 29, 1 p.m. at 24th Street and Wentworth Avenue. See details at Chinatown Community Lunar New Year.  
Or celebrate with dinner at a Chinese restaurant. Most decorate in red and some hand out red envelopes.
 February starts with a fun, fanciful forecast in Woodstock, IL, northwest of Chicago. "Groundhog Day," a movie that celebrates a rodent's telling when Spring will come, was mostly made in Woodstock, IL. The town subbed, sorta, for Punxsutawney, PA. The month continues with the country's largest auto show, followed by the Chicago Botanic Garden's famed Orchid Show.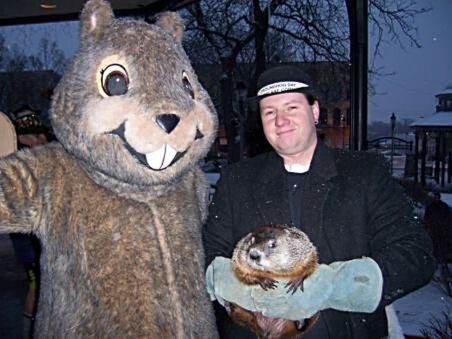 Go to Woodstock for Groundhog Day
The tiny town of Woodstock celebrates its "Groundhog" film locations and continually show the movie beginning Feb. 1, 2023. But the main event is early morning Feb. 2, when their groundhog, Woodstock Willie, forecasts the coming of Spring.
Released in 1993, the movie reappears every year similar to its theme of caught in a time warp. Directed by Harold Ramis with screenplay by Ramis and Danny Rubin it stars Bill Murray as cynical weatherman Phil Conners and Andie MacDowell as local TV producer Rita Hanson who wants "world peace." 
Woodstock celebrates every year with do-it-yourself tours, film showings and other events through Feb. 5. For the full schedule and directions visit Woodstock Groundhog Days.  For info on the Punxsutawney Phil groundhog in Pennsylvania visit  Home | The Punxsutawney Groundhog Club.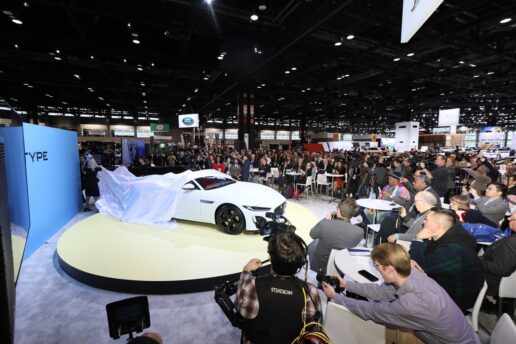 Check out the Chicago Auto Show
Take a look at today's and tomorrow's vehicles from SUV's to concept cars. Use the simulators. Eat and just have fun. Held at McCormick Place, Chicago's huge convention center, 2301. S. King Dr, Chicago, the show runs Feb. 11- 20, 2023. For the schedule, pricing and list of things to do visit About the Show | Chicago Auto Show and its links.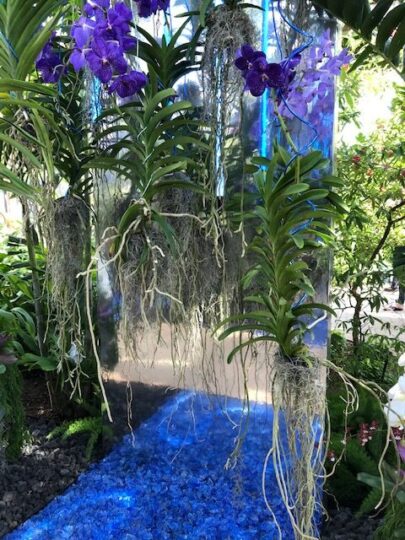 Discover beautiful, even bold, colors at the Chicago Botanic Garden Orchid Show
Stroll through CBG's Greenhouses, Feb 11 through March 25, 2023 to see different sizes and colors of orchids. Garden notes predict 2023 will have even more color than 2022. In addition, orchid specialists and vendors will be on hand to answer questions and sales. The Illinois Orchid Society will also be there March 11-12.
The Chicago Botanic Garden is at 1000 Lake Cook Rd., Glencoe, east of Edens Expressway. For more information, tickets and hours visit The Orchid Show | Chicago Botanic Garden.
Jodie Jacobs