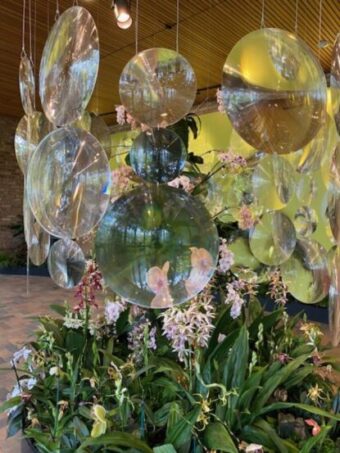 Visitors ready to enter the Chicago Botanic Garden's 2023 Orchid Show leave the main hall of the Regenstein Center to walk around what looks like a giant floral covered zoom lens.
The structure introduces another way to look at and appreciating orchids – through magnifying glass.
Past shows have featured orchid occasions and locations. The 2023 show, titled "Magnified," asks visitors to notice orchids' different characteristics.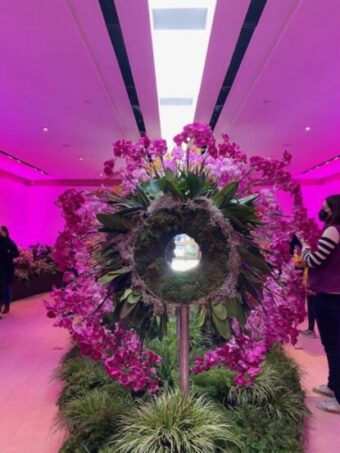 Jodi Zombolo, Botanic Garden associate vice president of programs and volunteers, calls "Magnified" an "immersive" experience.
 "This show provides a playful opportunity to connect with and admire each orchid part," says Zombolo. She hoped the experience would leave visitors "inspired and wowed."
On the long walls across from the greenhouses, visitors can view single orchids through strong lenses.  Next to them are labels that suggest what to look for.
 They then get the larger picture when strolling through the greenhouses. Some orchids like to grow in columns and others will be seen growing individually and in bunches.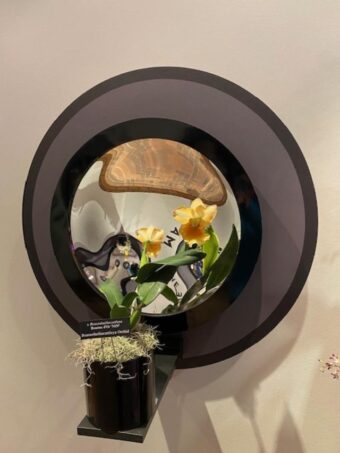 To turn the Orchid show into a special event, come to After-Hours or when a sale is taking place. 
Events
After-Hours are Thursdays 5-8 p.m. (Requires a different ticket). The Illinois Orchid Society Spring Show and Sales are March 11-12 from 10 a.m. to 4 p.m.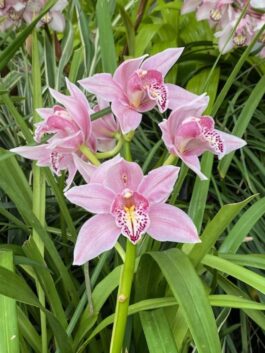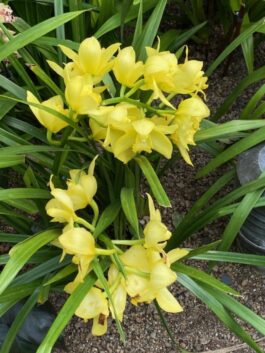 Market Place \Weekend with venders is March 25-26 from 10 a.m. to 4 p.m. and the Post Orchid Show Plant Sale is March 30 from 9 a.m. to 4 p.m.
The Chicago Botanic Garden Orchid show is now through March 26 from 10 a.m. to 4 p.m.
The Chicago Botanic Garden is 1000 Lake Cook Road, Glencoe,  just east of Edens Exp. For tickets and more information visit Chicago Botanic Garden Orchids Magnified.
Jodie Jacobs