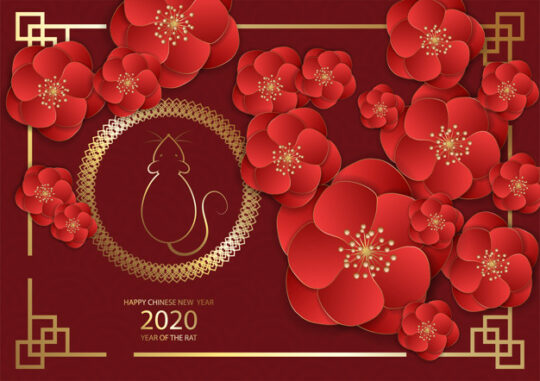 Restaurants and neighborhoods are celebrating Chinese Lunar Year of the Rat for 15 days. Lunar New Year's Eve is Jan. 24 and the first day is Jan. 25, 2020. Here are some celebrations that may not have made your radar.
Asian-based Peninsula Chicago Hotel celebration
Go to the Peninsula Chicago, Jan. 25 at 3 p.m. for a colorful lion dance, complete with noises to scare away evil spirits. Then follow the dance inside to the lobby where you see lanterns, red flowers and tangerine trees. The outside of the hotel will be illuminated in red for the season. Peninsula Chicago is at 108 E. Superior St. at North Michigan Avenue.
South-East Asia Center celebration
Make a reservation for a family-style lunch Feb. 1, 11:30 a.m. at Eurama Restaurant. Hosted by the South-East Asia Center in Uptown the event includes cross-cultural entertainment. Cost is $25. Eurama is at 4936 N Broadway. For reservations and more information visit seasiacenter.
Chinese American Museum celebration
Reserve attendance ahead for the annual Chinese American Museum of Chicago Lunar Celebration Feb. 9 from 2 to 6 p.m. There will be music, food, arts, crafts and the Chinese Lion Dance. Cost ahead is $10-$15. Same day walk-in is not guaranteed but will cost an extra $5. The museum is at 238 W. 23rd St.  For more tickets and more information visit Eventbrite or Chicago Cultural Alliance event.
For other Chinese New Year celebrations visit Chicago Theater and Arts/Parades to Performances. For more restaurants visit Dining Out-Eating In.
Jodie Jacobs