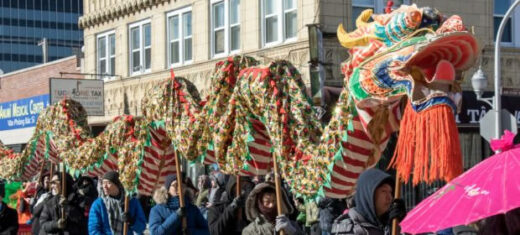 Lanterns, dragons, colorful dances, art and instrumental music – there are Chinese New Year events in the next couple of weeks that will enrich our appreciation of Chinese culture.
But do you know your zodiac animal? If you go to any of the Chinese New Year programs in Chicago, you will likely hear that 2020 is the Year of the Rat. Because different elements also take turns, you might hear that it is the metal rat. A good, easy place to find out your animal sign and more about the Chinese Zodiac is the astronomy site of Time and Date.
Now you're ready to check out the following events to see which fits into your calendar. They are free, open to the public and in Chicago unless otherwise noted.
Chinese Fine Arts Society Chinese New Year Kickoff
On Jan 24 at noon go to the Chicago Cultural Center during the lunch hour to see  lion dances, martial arts, traditional Chinese  dance and hear  China's Zhejiang Shaoju Opera Theatre. The location is the Preston Bradley Hall on the third floor of the Cultural Center, 78 E. Washington St. For more information visit ChicagoCulturalCenter/events.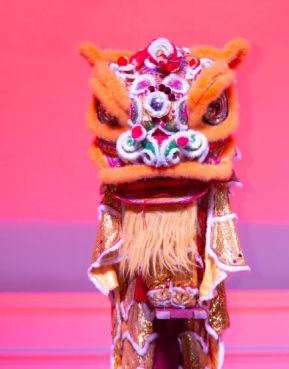 Global Connections: Chinese New Year
Jan. 25 from 1 to 5 p.m Navy Pier celebrates the Year of the Rat with  Chinese traditional and contemporary music food, dance and art making  in the Aon Grand Ballroom, co-sponsored by Com Ed. Navy Pier is at 600 E. Grand Ave. For more information visit NavyPier/ChineseNewYear.
Huaxing Arts Group at Fashion Outlets
Jan. 25 from 1 to 3:30 p.m. Performances, games and activities fill the Food Court at Fashion Outlets,5220 Fashion Outlets Way, Rosemont. Presented by Huaxing Arts Group the event features Chinese calligraphy, lantern crafting, fortune telling, traditional Chinese dances, kung fu and a chop stick challenge. For more information visit Fashion Outlets Chinese New Year/Events.
Shanghai Chinese Orchestra at Symphony Center
Jan. 26 at 3 p.m., the Shanghai Chinese Orchestra will present Chinese history and cultural influence through music and the Zhejiang Shaoju Opera Theatre will present the drama and costumes of Chinese opera at Symphony Center, Orchestra Hall, 220 S. Michigan Ave. Tickets needed. For tickets and other information visit CSO/scpChineseNewYear.
Argyle Lunar New Year Parade
Feb. 1 at 1 p.m, the Uptown neighborhood holds its annual Chinese New Year Parade featuring lion dances,music,  live entertainment and family-friendly activities. The parade centers at Argyle and Winthrop Streets. For more information visit Chicago/city/parade .
Arts & Culture Docs Fest
Feb. 1 from 2 to 5 p.m., Asian Pop-Up Cinema has film shorts on the development and progress of contemporary China and the essence of traditional Chinese culture. The event is in the Claudia Cassidy Theater, at the Chicago Cultural Center, 78 E. Washington St. For more information visit Chicago Cultural Center /events.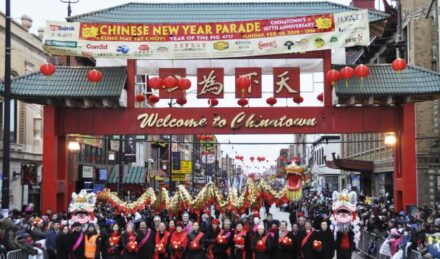 Chinatown Lunar New Year Parade
On Feb. 2 at 1 p.m., Chinatown's parade begins at 24th Street and Wentworth Avenue. Marching bands, colorful floats, traditional lion dances, head north on Wentworth to Cermak Road. For more information visit CCCFoundation/lunarnewyearparade.
Art Institute Lunar New Year Crafts and Performances
Feb. 8 from 1 to 4:30 p.m. do art, play games, see a performance about the traditional animals of the zodiac and hear gallery talks in English and Mandarin at the Art Institute of Chicago, 111 S. Michigan Ave.  Events included with admission price. For specific activity times and descriptions visit ARTIC.EDU/events.
Millennial Park Lantern Procession and Maggie Daley Park Activities
On Feb. 8 at 5 p.m. go to Millennium Park for a lantern procession then continue the celebration to 7:30 p.m. with Chinese New Year's activities at Maggie Daley Park. May need a $5 deposit to hold a lantern. Millennium Park is at 201 E. Randolph St.
Winterland Chinese New Year
Feb. 8 from 4 to 8:30 p.m., join the Lunar New Year celebration at Gallagher Way next to the Cubs ballpark. Produced by LUMA8 and featuring Huaxing Arts Group and Pyrotechniq, the celebration includes lion and dragon dances, lantern-making workshop, Chinese Zodiac information and a magical LED dance performance on ice. Gallagher Way is at 3635 N. Clark St. For more information visit Gallagher Way/Chinese New Year.
To find more information about Chinese New Year events in the area visit ChooseChicago/ChineseNewYear.
Jodie Jacobs