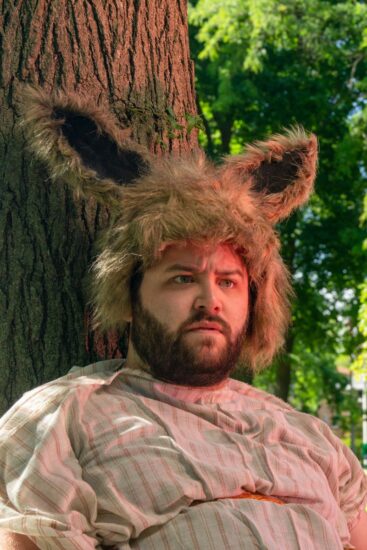 Chicago theaters companies and venues are not on summer break. Here are three shows to put on the calendar when looking for more than a day at the beach or time off from the computer.
Irish playwright John Millington Synge' lyrical classic, "The Playboy of the Western World," is at City Lit Theater now through Aug. 14, 2022. Directed by Brian Pastor, the play is set in a pub in County Mayo, it follows Christy Mahon who leaves after announcing he has killed his father (he hasn't). The theater is upstairs the Edgewater Presbyterian church at 1020 W. Bryn Mawr Ave., Chicago. For tickets and more info visit City Lit Theater Company or call (773) 293-3682. Masks and proof of vax required.
"Ends," an award-winning socio-political drama by Chicago playwright David Alex, opens DayJasFran entertainment venue July 14 and runs through July 31 at Dreamers OLO, 5419 N. Lincoln Ave., Chicago. Directed by Davette J. Franklin, the play pits the ideas and experiences of 30-year-old African-American Kingsley in his forest cabin against Vietnam veteran Gober who wants to escape society. For tickets and more information visit, Dayjasfranentertainment. ENDS (BY DAVID ALEX) – Davette J Franklin (davjasfranentertainment.com)
Midsommer Flight is doing Shakespeare's "Midsummer Night's Dream" outdoors in five Chicago parks. They are free, 90'minute shows with no intermission running July 15 to Aug. 21, 2022. Directed by Beth Wolf, the season opens in Lincoln Park, Stockton Avenue between Armitage and Dickens, July 15-17. For the complete schedule visit  A Midsummer Night's Dream by Midsommer Flight.