In Chicago, food and music just go together. Ergo, no surprise that two big food festivals also feature bands and two mega music festivals include food vendors. Even a free summer jazz series is steps away from a slew of food counters and restaurants.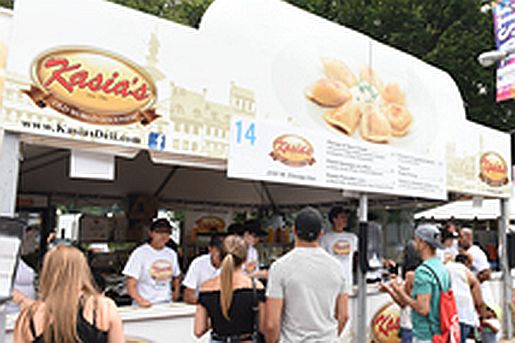 Diet after Labor Day. Head over to Grant Park July 11-15, 2018, to taste more than 70 restaurant favorites that have made Chicago  a foodie town. The festival is free but tasting is by tickets. They are sold in strips of 14 for $10 (expect a $3 charge for Taste amenities). Also available are 1-6 tickets for smaller "Taste of Portions" from each food vendor. Look for pop-up restaurants, food trucks and five-day regular booths. New this year is the Taste Oasis tent, a cool AC place in the park's Butler Field to hang out and taste. Taste Oasis is $50 for the day you choose.
Get a discount by visiting a participating restaurant before Taste begins.. See Taste of Chicago discount info. For hours, map and guides to all the Taste-Of activities visit City of Chicago/Taste update.
Great a great mix of country music and food at the Windy City Smokeout,  July 13-15, 2018. The event stretches between Grand Avenue and the Chicago River. What to expect: barbeque flavors and styles from all over including Nashville and Chicago plus such folks as Renee Blair and Brett Young. For tickets, hours and other info go to Windy City Smokeout.
Continue reading "For summer fun do Taste of Chicago or Windy City Smokeout and Pitchfork or Lollapalooza"