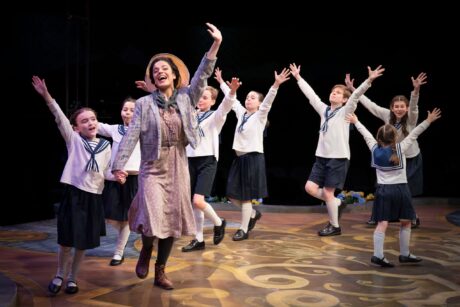 4 Stars
Wow! "How (do) you hold a moonbeam in your hand?" It's what I felt I learned walking out of Marriott Theatre Linconshire's "The Sound of Music."
It's been a while since I have left a show thinking it was perfect. With so many factors to consider from vocals, acting and dance to script and music, some elements tend to outshine or are weaker than others.
But upon leaving opening night of Marriott Theatre Lincolnshire's "The Sound of Music," April 20, 2022, the word that came to mind was "perfect."
Of course, given the show's emotion-packed music by Richard Rogers and the on-point, memorable lyrics by Oscar Hammerstein II, the "Sounds" of music set the perfect tone.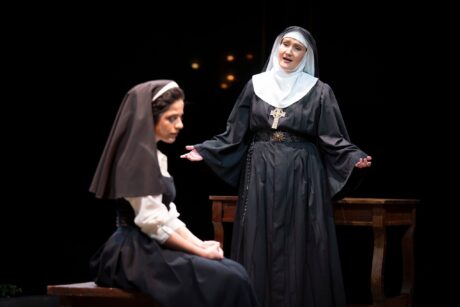 Add to that there is the clever dialogue of Howard Lindsay and Russel Crouse who wrote the show's book based on "The Trapp Family Singers" by Maria Augusta Trapp,
But good as the basics are, there still are a production's many elements. When going into a show that has been famously portrayed in movies and on soundtracks, audiences can be excused from recalling how in the 1965 movie, Julie Andrews portrayed Maria.
In her debut Marriott role, Addie Morales created her own version of Maria.
Morales who played Eva in Drury Lane's "Evita" and Maria in "West Side Story" on stages across the country, was exactly what some of us would expect a young girl to look and act like who thinks she want to be a nun. But her star turns are when she joyously leads the van Trapp children in songs.
Which brings us to the seven children, each with their own personality.
They are amazing from Campbell Krausen as Lisel, Brody Tyner as Friedich, and Milia Liss as Louisa to Archer Geye as Kurt, Omi Lichtenstein as Brigitta, Olivia O'Sullivan as Marta and Reese Bella as Gretl. Mention must also be made of Emmet Smith, Lisel's love interest. He is just right at the bicycle-riding telegram delivery boy, Rolf Gruber.
Daniella Dalli who has performed in national tours of "The Phantom of the Opera" and regional tours of "Les Miserables" has the vocal chops to get "bravo" and long applause in her Marriott debut as The Mother Abbess.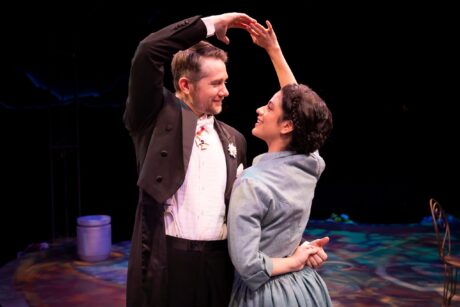 The rest of the cast are strong actors. Erik Hellman, a Steppenwolf and Court Theatre regular, makes his Marriott debut as Captain Georg  von Trapp and Heidi Kettenring, a familiar name to local audiences (23 Marriott shows) plus Goodman, Shakespeare and other Chicago stages, portrays Elsa Schrader who hopes to capture Captain von Trapp.
Rob Linley who has done national tours of "Phantom" is Max Detweiler, the show arranger who brings the van Trapp Singers to an important festival.
Insightfully directed by Nick Bowling with artistic lead Peter Marston Sullivan, set design by Collette Pollard, charming choreography by William Carlos Angula,  period costume design by Sally Dolembo, lighting design by Jesse Klug, and music led by Patti Garwood, the production team also worked its "perfect" magic.
There are so many memorable songs but the one audiences are humming after intermission and at the end of the show is The Mother Abbess and nuns" "Climb Every Mountain."
DETAILS: "The Sound of Music" is at Marriott Theatre Lincolnshire now thru June 5, 2022. Run time: 2 1/2 hours. For tickets and more information visit The Sound of Music | Show (marriotttheatre.com)
For more shows visit Theatre in Chicago
Jodie Jacobs