Go as a couple or go as friends but just do something appealing. Either way works if you want to share good food or a really nice experience. Our three suggestions combine food with a fun evening.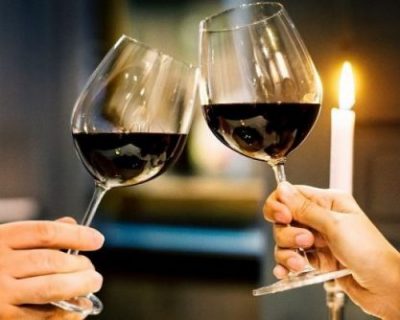 Dinner and a Show
Three Embers, Lincolnshire Marriott's upscale restaurant  has a Valentine's Day Dinner Special but you can also order off the regular menu. However, go early to include "Million Dollar Quartet," the show currently getting rave reviews in the resort's theatre.  It's more than just a show. It's a terrific concert.
For tickets visit Box Office. For more iknformation call 847-634-0100 or visit Lincolnshire Marriott Resort. Lincolnshire Marriott Resort is at 10 Marriott Drive, Lincolnshire.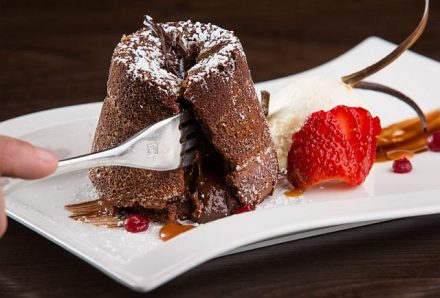 Dinner, Chocolate and Band
Expect chocolate to be part of the meal at The Chocolate Sanctuary in Gurnee. You can have chocolate bread, chocolate butter and a chocolate dessert if you'd like, but also get a box of zodiac chocolates from the boutique up front.  The restaurant has a special menu for Valentine's Day but you can also order from the menu. If you want you can go early for dinner and stay for the entertainment, "Eaglemania." Ask about a dinner and show package price or when it's best to go just for dinner.
Call (224) 944.0808 or visit The Chocolate Sanctuary. Also visit Chocolate Sanctuary Boutique. The Chocolate Sanctuary is at 5101 Washington St., Gurnee.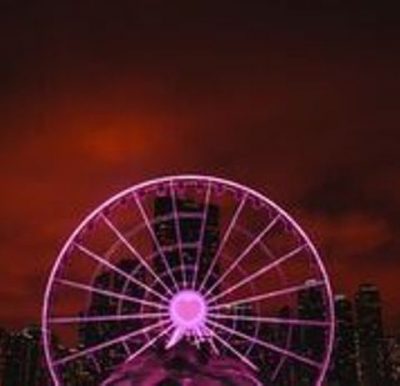 Navy Pier Centennial Wheel and Dinner
Navy Pier has free Centennial wheel rides Feb. 14 from 10 a.m. to 9 p.m. but pre-registration is needed. Don't worry about the cold, you can cuddle but the gondolas are also heated. There will also be a drawing that combines dinner, dessert and gift basket. Free rides are limited  so register  as soon as possible. After the free tickets are gone there will be paid ticket rides on a first come, first serve basis.For information on reserved VIP gondolas call (312) 595-5021. (Note: The wheel temporarily closes when weather gets really bad)
To enter the dinner for two and other Valentine Day gift drawing, complete this form.  After the Pier has preselected three finalists, he grand prize winning couple will be chosen by public votes via poll on Navy Pier's Facebook page.  Runner-ups will also receive a small package to be redeemed at a later date.
Several other Navy Pier retailers and restaurants will offer discounts. For more information visit   Navy Pier Valentines Day .
For more wheel information call (312) 595-PIER (7437) and visit Navy Pier.
312-595-PIER (7437) or following Navy Pier on Twitter (@NavyPier). For more information, visit Navy Pier.
Jodie Jacobs