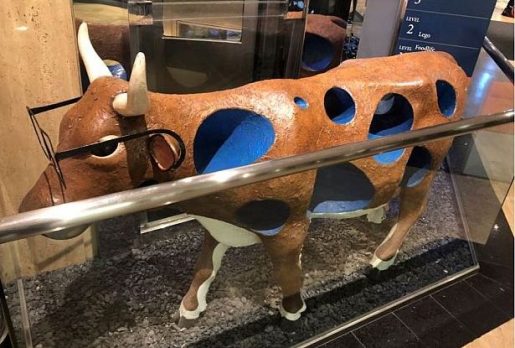 About 20 of the original herd of more than 300 cows are returning to downtown Chicago for the month of July. Look for them in the Jane Byrne Park abutting Chicago's historic Water Tower. But who knows, a few may pop up elsewhere.
The bovines in the park mark the 20th anniversary of 1999's "Cows on Parade," thanks to the Magnificent Mile Association which is calling the return exhibit "Cows Come Home.
The cows lived mostly on Michigan Avenue and in the Loop from June 15 through Oct. 31 1999 until they were auctioned off (money went to different charities).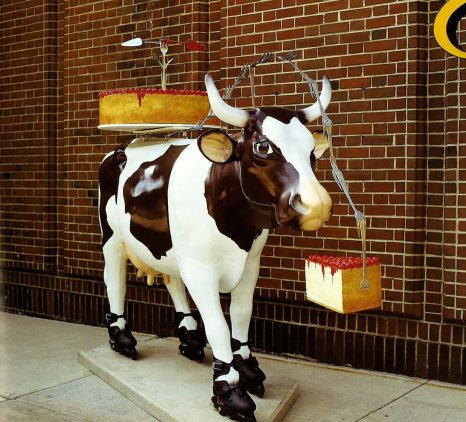 A check of the records show that Peter Hanig (think shoes) brought the idea to then Chicago Cultural Affairs Commissioner Lois Weisberg in 1998 after he spotted and liked a  Zurich, Switzerland cow display.
Chicago's fiberglass cows were constructed in three poses (head down, up or prone body) by the same Swiss company, then offered by the Department of Cultural Affairs to various artists to decorate as a Public Art Project.
What followed was that Chicago's cows achieved international coverage and spawned similar art projects in other cities using different shapes.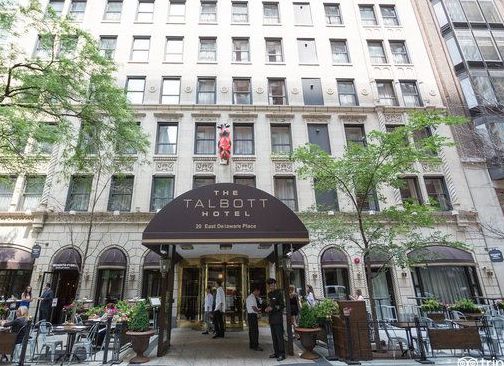 Among the famous cows that have returned, look for "Holy Cow!" a nod to Hall of Fame Cubs broadcaster Harry Caray (which likely will return to Harry Caray's 7th Inning Stretch Restaurant), the "Lady Bug" cow last seen climbing? up the front of the Talbott Hotel and "Mooving Eli," which usually resides at Eli Cheesecake  World.
Take advantage of the cows' temporary grazing location to go across Michigan Avenue to the other half of the park's historic campus. Visitors can go into the Chicago Water Works across the street to view and photo its unusual interior and also find out what its resident Lookingglass Theatre is doing this summer and the rest of the season.
. "We are excited to see the artful, whimsical installations on display and hope our patrons will find as much joy in them as we do,"  said Lookingglass Theatre Artistic Director Heidi Stillman.
"As part of the Water Tower Arts District—a district filled with theatre, art, music and culture—Lookingglass Theatre Company is glad to welcome back the Cows on Parade to our neighborhood, " Stillman said.
Visit the Mag Mile Assoc. blog for more info.
Jodie Jacobs