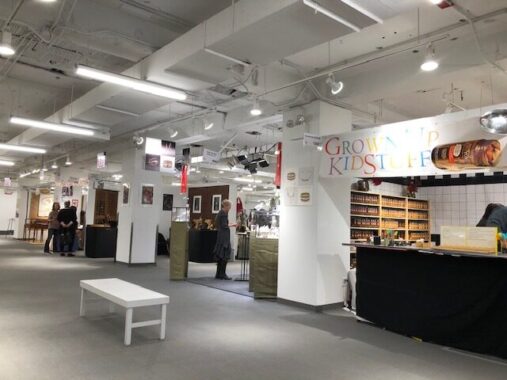 Nothing wrong with sending flowers to celebrate Mother's Day, May 8, 2022. but if looking for something different consider saying it with something unique.
Say it with an artistic gift from the Spring One of a Kind Show. It's at TheMart this weekend, April 29-May 1. A fun show that has loads of gift ideas, even for yourself, items range from gourmet foods, paintings and jewelry to ceramics, leather, wood and glass sculpture. The show's title means you and your mom are unlikely to find the gift elsewhere.
TheMart is a few blocks north of the METRA/Union Pacific train station on the Chicago River at 222 Merchandise Mart Plaza, Chicago, IL Visit One of a Kind Show  or call (312) 527-4141 or (800) 677-6278.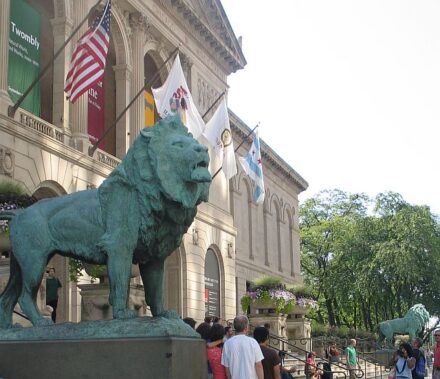 Shop online for an artistic gift at the Art Institute of Chicago's store. There are lots of choices and price points such as a 1000-piece William Morris Golden Lily Puzzle for $19.99 that reflects the current exhibition of "The Business of Beauty."
See the  beautiful Tiffany Hartwell Memorial Window Scarf for $45 or the fun Barbara Kruger "Too Big To Fail" tote for $25. For these and more items visit  Museum Shop ARTIC.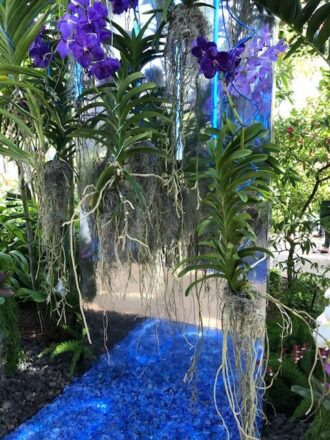 Or say it with flowers and exhibits that go on all year long via a Chicago Botanic Garden membership. Having that means not having to pay for parking and getting a discount on store items and events. Chicago Botanic Garden
One year for one person is $109 (see other options). Member benefits include:  Admission for 1 adult each visit ($10-$25 savings each visit), free parking ($8 savings each visit), members-only Garden hours 8-10 a.m. daily, 20% discount on most classes, 10% Garden Shop discount, Cafe discount, advance sales and discounts on ticketed events such as Lightscape and Night of 1,000 Jack-o'-Lanterns. Plus members get free admission to 300 botanic gardens and arboreta nationwide.
Yes, it's hard to choose so go with more than one options. After all it's for Mother's Day
Love,
Jodie Jacobs