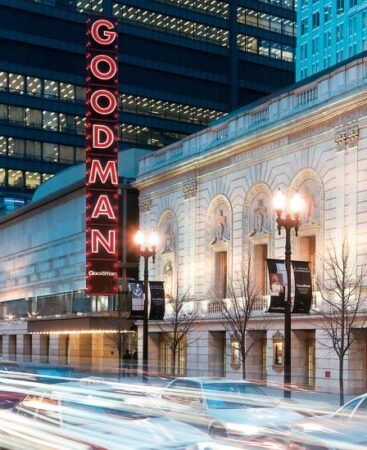 With audiences now used to observing mask mandates and bringing their vax cards, theaters are going ahead with their winter show schedules.
Chicago Theatre Week
 Get tickets during Chicago Theatre Week, Feb. 17-27, 2022 to musicals and dramas at reduced prices Find more information at Chicago Theatre Week/Choose Chicago. Also look for deals pre and post Theatre Week at Chicago Plays.
Show openings
There is a wide selection of winter shows, some of which you might miss in 2022, depending on your usual theater subscriptions and play going habits, So, here are a half-dozen to add to your list with some theaters in Chicago and some in the suburbs.
"Groundhog Day: The Musical" opens at Paramount Theatre at 23 E. Galena Blvd, Aurora on Jan. 26. Visit Paramount Theatre.  Based on the Bill Murray comedy, the book was written by Danny Rubin with music and lyrics by Tim Minchin.
"Agatha Christie's Secret Council, a world premiere by David Rice featuring Christie's sleuths, Tommy and Tuppence," opens Jan. 29. at First Folio at the Mayslake Peabody Estate 31st St. & Rt. 83, Oakbrook.
"Gem of the Ocean" by August Wilson, opened Jan.22 at the Goodman Theatre, 170 N. Dearborn St. Chicago.
"West Side Story" opens at Marriott Theatre, 10 Marriott Drive, Lincolnshire, Feb. 2.
"When There Are Nine," a play featuring Ruth Bader Ginsburg, opens at Pride Arts' Broadway Theater, 4139 N. Broadway, Chicago Feb. 10.
"Outside Mullingar," by John Patrick Shanley opens at Citadel theatre 300 Waukegan Rd., Lake Forest, Feb. 11. Citadel Theatre
Jodie Jacobs