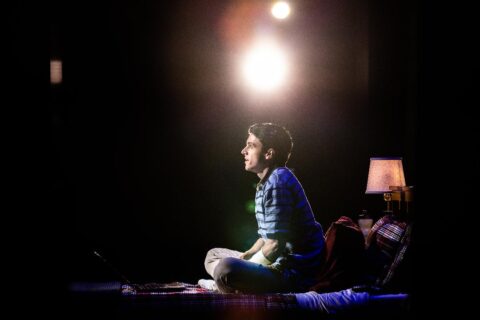 Highly Recommended
In "Dear Evan Hansen," a lonely, high school senior gets in way over his head when another student, Connor Murphy, takes his own life. Through a series of misunderstandings, a letter that Evan Hansen writes to himself becomes mistaken for Connor's suicide note and Evan becomes a high school hero and a comfort to the boys' grieving family.
Evan's mother must deal with her son's issues as well as her own as a single mom who has a full schedule of work and school. From Evan's perspective, she is never there for him.
Instead, he finds solace in Connor's family as a surrogate family he doesn't have. And Connor's sister, Zoe? That's his crush.
Evan finally has a chance to fit in. But it's all based on a lie. What happens when the truth comes out?
The musical, which first premiered in 2016, takes the audience on a journey of what it's like to be a teen during the social media era. Continually flashing on stage are feeds from Twitter, Facebook, and Instagram, showcasing the immediacy of social media and its impact.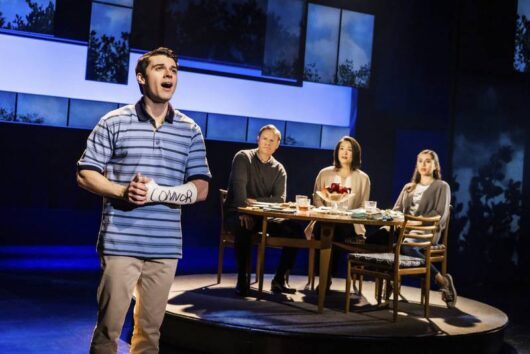 Featuring a book by Tony Award-winner Steven Levenson (Fosse/Verdon), a score by Grammy®, Tony® and Academy Award®-winners Benj Pasek and Justin Paul (La La Land, The Greatest Showman), and direction by four-time Tony Award-nominee Michael Greif (Rent, Next to Normal), "Dear Evan Hansen" sheds light on the continuing issues of mental health.
The show went on to win six Tony Awards, including Best Musical and numerous other awards.
The haunting music celebrates such songs as, "You Will Be Found," "Words Fail," and "So Big, So Small."
The revolving set is simple with the orchestra playing at the top of the set. 
Starring as Evan Hansen is Chicagoan Anthony Norman who is stellar. His physical movements, pained expressions, and socially awkward conversations plant the audience firmly in his head.  Yet, we can see how Evan matures from this entire experience, changing him for the better.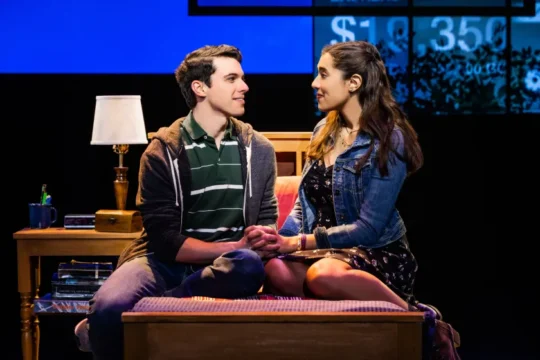 Coleen Sexton as his mother, Heidi, is excellent with her own angst that she both defies and embraces. Her voice is powerful and memorable.
It was gratifying to see that Connor Murphy, played by the outstanding Nikhil Saboo, maintained a presence throughout the play, showcasing his legacy.
Kudos for the innovative projection design by Peter Nigrini showing the impact of social media on all our lives.
"Dear Evan Hansen" is a play that will stay with you long after the final applause.
Details: Dear Evan Hansen is at the James M. Nederlander Theatre, 24 W. Randolph, Chicago through December 31. For tickets and more information, visit www.BroadwayInChicago.com or DearEvanHansen.com. Recommended for ages 12 and up.
Mira Temkin
For more shows visit Theatre in Chicago