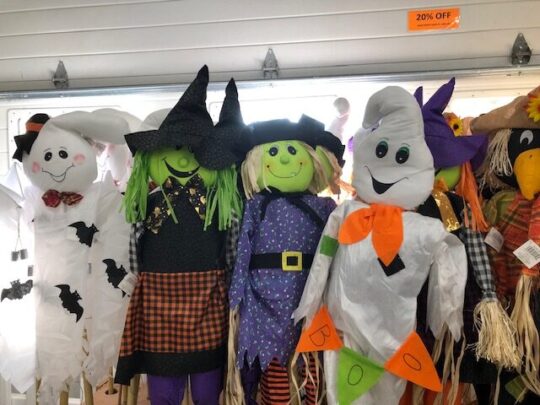 It's hard to believe that October's 31 days are about over this weekend. But if you still need another pumpkin to carve, yummy kettle corn or cider donut to eat, funny photo cutout or Halloween stuff and costumes, then head to Didier Farms on Aptakisic Road in Chicago's northwestern suburb of Lincolnshire.
 Every year, the farmstand, started over a century ago in 1912, gets larger for Halloween with more playground space, more rides, more farm animals and more holiday stuff.
Along with the all the fun Halloween yard signs and decorations inside Didier's large barn, there is another barn with baby chicks, educational farm info and an old tractor.
Go further on the property to visit more animals, find the corn maze a pumpkin patch, a children's playground and a carnival-style ride.
But as quick as a broomstick can fly away, it all ends Oct. 30. For more information visit Didier Farms.   
Jodie Jacobs
Related: Three Fun Pumpkin Patches and Mazes