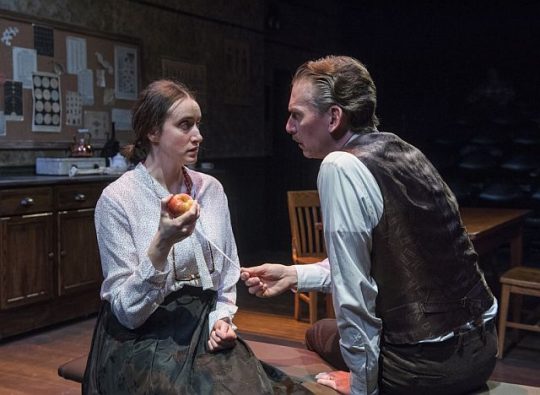 4 Stars
Can a brilliant Jewish philosopher and her celebrated German professor, turned lover, exist on two opposite tracts? The answer, of course, is no.
But the production of "Hannah and Martin" by Shattered Globe Theatre takes the audience through an ideological and moralistic journey with deep, thought-provoking, dialogue.
Written by Kate Fodor, the play is based on the clandestine love affair between German-Jewish political theorist Hannah Arendt and her teacher, the well-known German philosopher Martin Heidegger. After the war, Arendt was considered one of the most important political philosophers of the twentieth century.
On a collision course with politics and destiny, this powerful drama takes place in Germany from 1924 – 1946.  Disappointment looms when Arendt discovers that her beloved Heidegger is working to promote the goals of the Nazis.
Continue reading "Philosophy and passion clash in 'Hannah and Martin'"