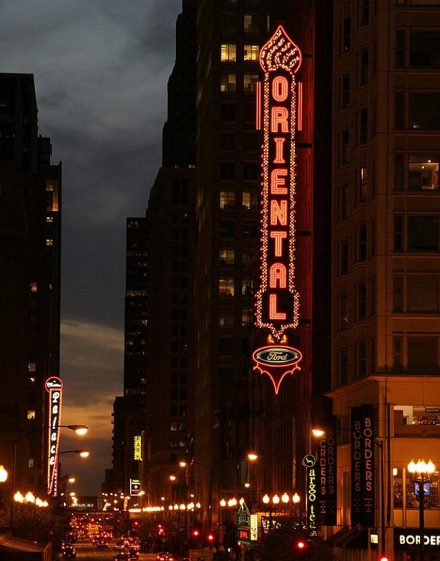 Chicago is blessed with a terrific pool of actors, directors, choreographers and theater technicians and a community of theater-goers who really appreciate a good production. But it is still amazing that the Greater Chicago area has 250 theater companies. They share venues throughout the city and suburbs. Thus, there are lots of choices of where to go and what to see. (BTW, some of them like to spell theater as theatre. That's OK.)
Because there are so many companies it is arguably hard to keep track of what everyone is doing so we'll look at the 2018-2019 season by area starting with downtown from the Broadway Playhouse to Lookingglass Theatre and more.
First off, the expensive ticket shows seen in New York are brought to the Cadillac Palace, CIBC, Ford Oriental, Broadway Playhouse and sometimes  Auditorium, by Broadway in Chicago. Here is what to expect so far at those venues during the 2018-2019 season.
Broadway Playhouse
Located at 175 E. Chestnut St.at Water Tower Place, it has "Heartbreak Hotel" now extended through Oct. 28, 2018.
Cadillac Palace Theatre
The theatre, 151 W. Randolph St. has the pre-Broadway world premier of "Tootsie" beginning Sept. 11 followed by "Miss Saigon" on Nov. 13 and "Fiddler On The Roof" Dec. 18. Then "Kinky Boots" opens on Jan 22, 2019 followed by "Dear Evan Hansen" on Feb. 12, "Come From Away" opens on July 30 and "The Band's Visit opens next fall on Sept. 10.
CIBC Theatre
At18 W. Monroe, the theatre still has "Hamilton" which is expected to go through Jan. 20, 2019.
Ford Oriental Theatre
Located at 24 W. Randolph St., the theatre has " Charlie and the Chocolate Factory" coming Oct. 2, followed by "Hello, Dolly" Oct. 23, then "The Book of Mormon" Nov. 20 and "The Play That Goes Wrong," Dec. 4. Starting off 2019 is "The Lightning Thief: Percy Jackson Musical" opening Jan. 8, followed by "A Bronx Tale" Mar. 12, "Anastasia" Mar. 26, then "Falsettos" May 28 and "Cats" on July 16.
For tickets and other information visit Broadway in Chicago and call (800) 775-2000.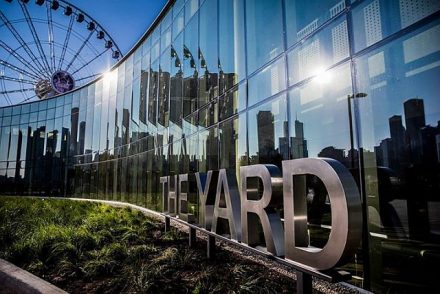 Chicago Shakespeare Theater
Situated on Navy Piere at 800 E. Grand Ave. (On Navy Pier), CST currently has "Peter Pan: A Musical Adventure" through Aug. 19.
Coming this fall are "Big Mouth" Sept 12, "Nell Gwynn" opening Sept. 20, Circolombia's "Acelere" on Oct. 23, "Fight Night," also on Oct. 23, "Q Brothers Christmas Carol" on Nov. 20 and "A Midsummer Night's Dream" on Dec. 6.
The season continues with "Us/Them" opening Jan. 22, 2019, "L'Apres Midi D'un Foehn" on Jan. 23, then "Short Shakespeare Macbeth" opens Feb. 16 and "An Inspector Call's opens Feb. 19, "Two Pints" starts Mar. 6, "Hamlet" opens Apr. 17 and "Bedknobs and Broomsticks" on May 30.
For tickets and more information visit Chicago Shakes and call (312) 595-5600.