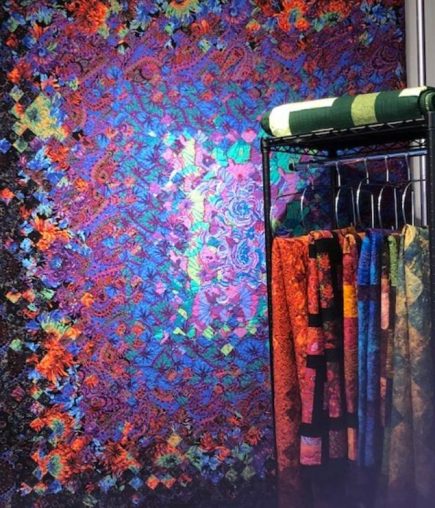 Wear walking shoes because the more than 600 booths at the One of a Kind Show Chicago has taken over the 7th Floor of The Mart and they are worth investigating.
From gourmet foods along one wall to artists selling jewelry, glass, ceramics, paintings, interesting wall art, quilts, wooden objects, hats and bags, the One of a Kind Show is fulfilling holiday shoppers' gift list.
They're also finding items for their own jewelry box, given the number of shoppers trying on earrings and necklaces at the Patricia Locke (she was there for the opening) booth during "early access" hour Thursday.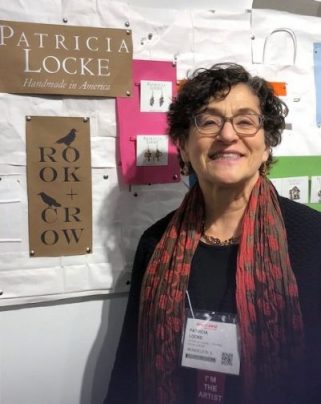 BTW, The Locke booth also featured Rook + Crow jewelry, a less expensive line that didn't go in for colored stones but was well designed.
This is not a quick walk-through show.
It's a chance to chat with Midwest artists and gourmet food purveyors such as Wisconsin quilter Kathleen Johnson who brought gorgeous pieces that easily qualify as art work, Chicago multi-media artist and designer Emmy Star Brown who is also in demand as muralist and Chicago suburban artist Danuta Loane about her fine ceramics.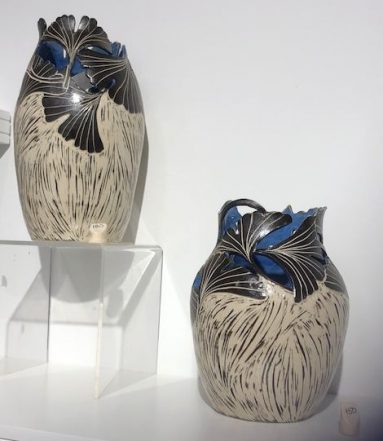 And there are the Flaherty's from Moline, IL to talk to about their yummy Irish Toffee and sample their hot Buttered Rum.
Opened Dec. 6, the show continues through Dec. 9, 2018 for holiday shopping and returns April 26-28, 2019 to start the spring-summer art fair season indoors.
The Mart is on the north side of the Chicago River between Orleans and Wells Streets. For ticket, hours and other information visit One of a Kind.
Jodie Jacobs