Sometimes it takes a holiday week or weekend to fit in some of the places we've been meaning to go and the shows we want to see. Here are some suggestions to move from sometime to the do now list for the coming holidays.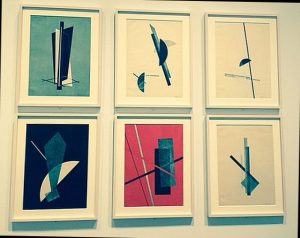 Moholy-Nagy: Future Present, an exceptional retrospective of one on the 20th century's most influential artists and designers, is at the Art Institute of Chicago, but only through Jan. 3, 2017. Moholy, as the artist is popularly known, founded the New Bauhaus school in Chicago that became the Illinois Institute of Technology's Institute of Design. Containing more than 300 works, the exhibit features several photomontages, sculptures, constructs, works in Plexiglas, color slides and abstract paintings. Organized by AIC, the Guggenheim Museum in New York and the Los Angeles County Museum of Art, the exhibit next moves to LACMA mid February, 2017. The Art Institute of Chicago is at 111 S. Michigan Ave., Chicago IL 60603. For other information call (312)  443-3600 and visit AIC Moholy
Changing Perspectives: The Landscapes of Harold Gregor is at the Koehnline Museum on Oakton Community College's Des Plains campus now through Feb. 17, 2017. The exhibit is a chance to visit an excellent art museum  near Chicago and learn about Gregor, an Illinois artist who specializes in large, often cheerful, Illinois "farmscapes. The exhibit will be going to the Peoria Riverfront Museum and the State Street Gallery of Chicago's Robert Morris University.  The gallery is at Oakton Community College, 1600 E. Golf Rd., Des Plaines, IL 60016. For more information call (847) 635-1600 and visit Oakton.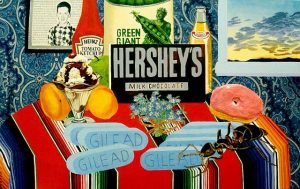 Art AIDS America, now at the Alphawood Gallery through  April 2, 2017, is an important traveling exhibition with works that range from videos and installations to photography and oils. You are sure to have heard of some of the artists whose works you will see including Roger Brown, Judy Chicago, Robert Mapplethorpe and Annie Leibovitz. The gallery is at 2401 N. Halsted St., Chicago, IL 60614. Admission is free but because of the exhibit's popularity, tickets are timed. For hours and more information visit Alphawood and call (773) 687-7676.
'Unpacking Collections: The Legacy of Cuesta Benberry, an African American Quilt Scholar,' is an exciting traveling exhibit now at the Du Sable Museum of American African History through Feb. 28, 2017. Organized by the Michigan State University's museum, the exhibition showcases 52 quilts plus quilt patterns, kits and notebooks.The museum is at 740 E. 56th Place in Washington Park at 57th and Cottage Grove, Chicago. Admission is free on Sunday. For other information call (773) 947-0600 and visit DuSable.