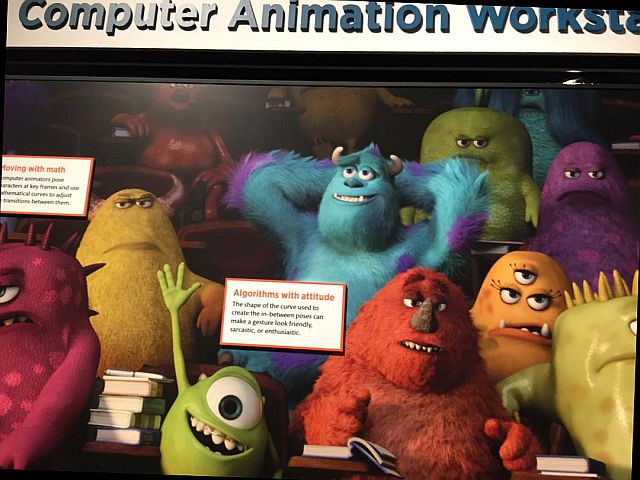 It's no accident that Chicago's museums plan fun exhibits to open right when youngsters are out of school and tourists jam downtown streets.
Recent fruitful pop-ins at a few of the city's museum's revealed the following summer bucket list of exhibits. They either just opened or will do so soon. Go because they are perfect for kids or go to satisfy your own curiosity..
A fascinating, hands-on exploration of the "The Science Behind Pixar" used in "Toy Story" and "Finding Nemo" opened May 24 at the Museum of Science and Industry. The Shedd Aquarium's stunning "Underwater Beauty" exhibit that opened May 25 shows off the colors, patterns and movements of more than 100 species.
The Field Museum's eye-opening "Antarctic Dinosaurs" opened June 15 and the Museum of Contemporary Art Chicago's insightful "I Was Raised on the Internet" opens June 23.
Museum of Science and Industry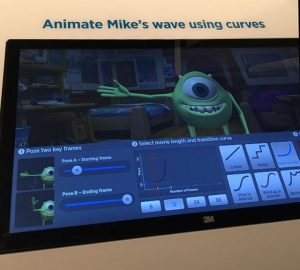 At MSI, visitors can add their own  expressions to on a Pixar cartoon face. They get to play with eyebrows, eyelids and other facial parts. Or add what surface they think a Pixar cartoon car should have or what the background of a scene should be. Those are among the fun to be had at more than 40 interactive stations in"The Science Behind Pixar," a new exhibit put together by Pixar Animation Studios and Boston's Museum of Science.
Ranging from Modeling, Rigging, Surfaces and Sets and Cameras to Animation, Simulation, Lighting and Rendering, the exhibit's eight sections highlight the technology needed for the artists to create the movies.
A short film introduces the different parts, then, visitors get to play with the parts in two galleries..The only problem will be getting up to give someone else a chance. However, there are lots of stations.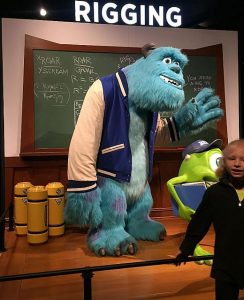 Exhibit tickets are time and date specific so best plan is to get tickets online in advance. That will also save $2 per person. For tickets visit MSI Chicago/tickets.
Chicago residents receive a discount of $5 adults, $3 children age 3-11 from the general entry of $21.95 adults and $12.95 children (deduct $2 for online ordering.) The Pixar exhibit  is an additional $4 adults and $11 children. Free Illinois resident summer admission days are over.
The Museum of Science and Industry is at 5700 S. Lake Shore Drive, Chicago.
Anyone who has raptly gazed at fish swimming in a restaurant aquarium, not to mention through a glass-bottom boat, while snorkeling or diving, knows that the underwater animals they see are fascinating and distinctly different.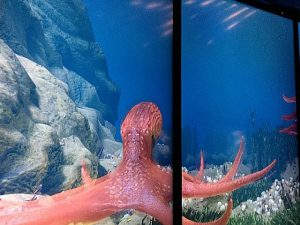 What's exciting about the "Underwater Beauty" exhibit developed by the Shedd Aquarium is that visitors get to appreciate the 1000 specimens from more than 100 species in a different way. Some fish shimmer. Others are plaid or stripped or sort of paisley. Some are a neon blue others are bright yellow or orange. Some pulse and others move like ribbons.
Visitors stroll through five rooms: Shimmer, color, Pattern, Rhythm and Freshwater Life, each presenting a different mood and characteristic. To watch them online click Cam.
"Underwater Beauty"is an evocative and immersive experience meant to astound the senses," said Kris Nesbitt, Senior Director of Exhibits and Experience Development.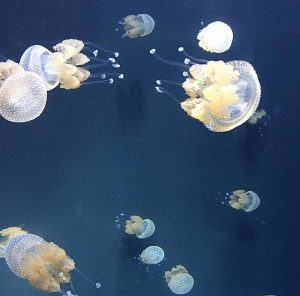 President/CEO Bridget Coughlin said,"At Shedd Aquarium, we peel back the water's surface to connect millions of people to the discovery of animals and life beneath."
She added, "This new special exhibit allows the opportunity to peek at the stunning and unexpected beauty of their world and to be enthralled by their remarkable biology and colorful adaptations. We want our guests to look nature in the eye and become inspired to take action – this is beauty worth saving."
General entry includes "Undewater Beauty. Admission: Adult $39.95, Childe age 3-11 $29.05. Chicago residents Adult $19.95, child $14. 95. Illinois resident free summer days are June 18-19. For more ticket information call (312) 939-2438 or visit Shedd/tickets. Shedd Aquarium is at 1200 S. Lake Shore Drive, Chicago.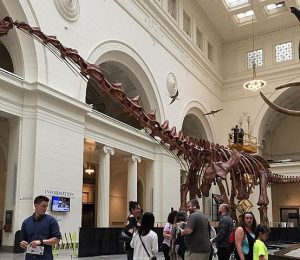 Seeing the Titanosaur Patagotitan Mayorum, a 122 foot long Argentinian dinosaur the the Field calls Maximo, or visiting the museum's mummies and other cultural treasures  do make for an excellent summer outing.
But now, in 2018 there is an additional reason. "Antarctic Dinosaurs," an exhibition that takes visitors to the frozen Antarctic where paleontologists have been uncovering fossils from the Jurassic, opens another dinosaurian chapter.
Go through the first part of the exhibit to see what expositions to this icy world meant regarding tools, transportation and clothing and how Mt. Kirkpatrick turned out to be a great site for uncovering fossils from the Jurassic.
Then walk into the second part to face a Cryolophosaurus, a 26-foot-long meat-eating theropod dinosaur.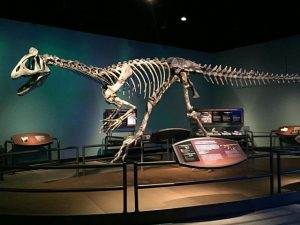 Look for fossils the expositions uncovered that helped them come up with digitalized dinosaur models and that told them what flora and fauna existed there even before the dinosaurs.
What they learned and Field visitors now find out, is that the fossils were from four dinosaur species not found elsewhere: the Crolophosaurus, two Sauropod ancestors and the Antarctosuchus which was a giant amphibian.
A surprise for most Field visitors, including those who love penguins, is that the Emperor penguin is considered a relative of the once-upon-a-time Antarctic dinosaurs.
The Field Museum is at 1400 S. Lake Shore Drive, Chicago.  Illinois residents' free summer admission days are June 20-22. The special exhibit requires an All-Access or Discover pass. For more information call (312) 922-9410 or go to Field Museum/visit.
Tip: If planning to go to all three museums mentioned so far,  check out City Pass on any of museum websites. Adults are $106, children $89.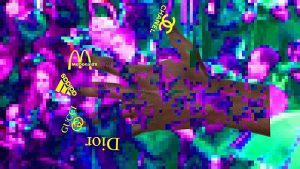 Museum of Contemporary Art Chicago
Throughout the ages, art has reflected what is going on in the world, in a country, in a political system and in religion. For a view of life, communication and personal insight  as influenced and changed by the internet, go to see "I Was Raised On The Internet," which opens at the MCA June 23, 2018.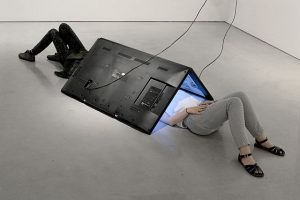 So no surprise that art beginning in the late 1990s as shown in the exhibit will reflect the internet's influence. Divided into five sections, the exhibit takes on identity in "Look at Me," two and three dimensions of the senses in "Touch Me" surveillance in "Control Me" active involvement in "Play with Me, and capitalist endeavors in "Sell Me Out."
The MCA is mcachicago.org: 220 E Chicago Ave, Chicago, IL 60611. Admission I Phone: (312) 280-2660. $15 adults, $8 studens and seniors and free age 17 and younger Il residents free on Tuesday
Jodie Jacobs