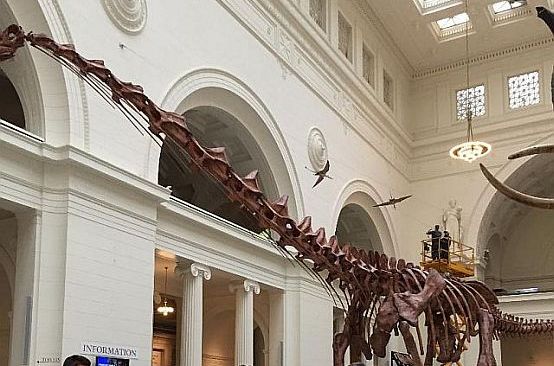 Put field trips of the in-person kind back on the calendar. Now that the city has moved to Phase 4, Chicago's great museums and tourist destinations are opening their doors after about four months of living in virtual YouTube segments.
Note their new hours and days. Some will be closed Tuesday and Wednesday. Most have timed tickets. Some have shortened hours. All will be following protocols of social distancing, wearing masks and staying within 25 % capacity. Many will have hand sanitizing stations and one-way walkway arrows.
Here is just a sampling of what to visit now and the week of July 24.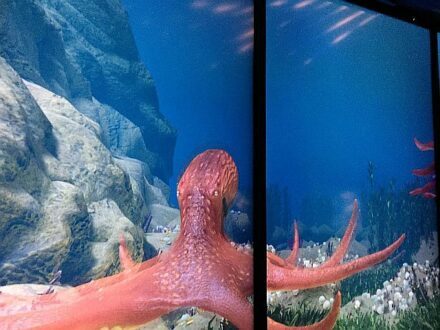 What's open
CAC, 111 E Wacker Drive, has been welcoming visitors to its skyscraper gallery upstairs and its vast panorama model of Chicago buildings in its main-floor gallery since July 3, It had already started with Chicago neighborhood tours where guests met their docents on location on June 20. Now CAC has added several tours that start from its building including the popular Architecture River Cruise, Chicago Architecture: A Walk Through Time, and Must See Chicago.
Because the tours are following strict Chicago and state guidelines, they are limited in size. "They fill fast," said CAC Communications Director Zachary Whittenburg.
CAC is worth a stop just to see how it handles the Chicago Fire and what new buildings are in its panorama and upstairs.
"The Center's being closed meant we were able to completely update and improve the exhibits. Walk ins are OK. It's not a problem. We're not at capacity. We have 10,000 square feet and there are not as many tourists this summer," said Whittenburg.
Sitting in the middle of the Chicago Museum Campus at 1200 S. Lake shore Drive, the Shedd Aquarium reopened July 3. Timed tickets needed so plan ahead.. For info and map of routes and exhibits visit Shedd /plan visit.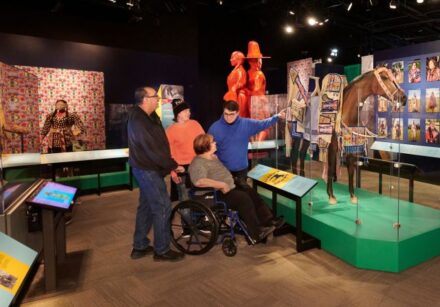 What's coming
The first building on the Museum campus at 1400 S. Lake shore Drive, the Field opens to members July 17 and to the public on July 24. Get tickets ahead for the date and time you want. Closed Tuesday and Wednesday, hours will be 9 a.m. to 5 p.m. Use the East entrance to enter but you can leave through the East, North and south exits. (Illinois healthcare workers, teachers, and first responders have free admission and their families receive Chicago admission prices, July 24–August 9).
Visit dinosaurs upstairs in the Griffin Halls of Evolving Planet and do Ancient Egypt by going through a three-story tomb (available with general admission). But save time for the extraordinary new  Apsáalooke Women and Warriors exhibit in the main level's special show space (requires an All-pass ticket).
Curated by Nina Sanders, an Apsáalooke  (Ahp-SAH-luh-guh)  scholar, and Alaka Wali, Field Curator of North American Anthropology, the exhibit had its opening ceremony March 13, then closed until this week due to the pandemic.
"Now we're ready to welcome visitors to this really vibrant exhibit," said Janet Hong, Apsáalooke Field Project Manager. "At this time in the U.S. we need cultural awareness more than ever," she said.
Although the Field has had several Apsáalooke, (also known as the Crow Nation) cultural materials that have been studied and researched by scholars, it wasn't until recently that the Nation's elders and leaders gave permission for them to be displayed, according to Hong.
"Most of the material has rarely been on display," said Hong.
She noted that Sanders was an instrumental link to the Crow Nation and worked with cultural advisers in addition to bringing in current voices and material.
"I really think people will enjoy this," said Hong. (Apsáalooke Women and Warriors closes April 4, 2021 then travels to other museums)
Museum of Contemporary Art Chicago
Located at 220 E. Chicago Ave., MCA visitors are welcomed back July 24 with a free admission policy through August but tickets are needed so make online reservations. Just note that hours and days have been changed to Friday, Saturday and Sunday from 11 a.m. to 6 p.m. with the first hour limited to seniors and people at increased risk.
What to expect: Duro Olowu: Seeing Chicago has been extended to September 27, 2020, Chicago filmmaker Deborah Stratman's has an exhibition on her film The Illinois Parables, that includes a re-creation of the WFMT radio studio of Studs Terkel with a selection of his celebrated interviews. There is also Just Connect, an exhibition on how the pandemic has made us more aware of our desire to connect, and how we depend on our communities and families for a sense of belonging.
Jodie Jacobs