Frankenstein is back in town

See the scary "Bride of Frankenstein" and funny "Young Frankenstein" movies with background music by the Chicago Symphony Orchestra at Symphony Center, 220 S. Michigan Ave.  Oct. 26 For tickets and other information call (312) 294-3000 and visit CSO.
Or see Remy Bumppo's scary production of Mary Shelly's "Frankenstein," Oct. 28-30 (Oct. 27, 27 and 31 are sold out) at Theater Wit, 1229 W. Belmont Ave. For tickets and other information call (773) 975.8150 or visit RemyBumppo.
Historic African American Design exhibit
"2019 African American Designers in Chicago: Art, Commerce and the Politics of Race" opens Oct. 27, at the Chicago Cultural Center. The exhibit runs the advertising gamut from illustration, cartoons, and graphic design to architectural signage, product and exhibit design and sign painting.
Located up on the fourth floor and continuing   through Mar. 3, 2019, the exhibiti s part of the current Art Design Chicago events that explore the city's art and design history. Art Design Chicago is partially funded by the Terra Foundation for American Art and The Richard H. Driehaus Foundation.
The Chicago Cultural Center is at 78 E. Washington St. For more information visit City of Chicago.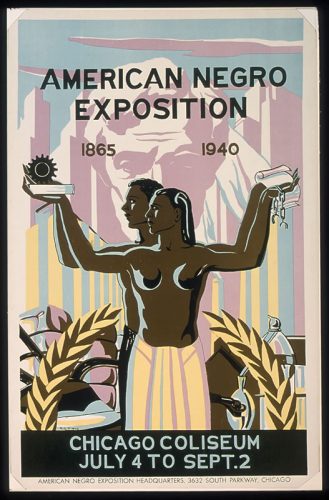 Hobnob with mummies
The Oriental Institute, an internationally known center for study of ancient Middle Eastern civilizations, is holding Mummy Tours every half hour Oct 27 from 4 to 7 p.m. Space is limited so registration is  needed. Admission is free but adults are asked for a $5 donation.  The event also includes Mummy Simulations. Tickets to the Mummy Simulations (also every half hour) are free to adults, $3 per child, and can be purchased at the event.  For registration and other information visit Oriental Institute. .For questions call the OI Public Education Office at (773) 702-9507. The Oriental Institute is at 1155 E. 58th St. on the University of Chicago campus..
Dia De Los Muertos
Maxwell Street Market is celebrating the Day of the Dead Oct. 28 from 10:30 a.m. to-2 p.m. with the dedication of a surrealist Mexican mural, pumpkin carving. An ofrenda (altar) workshop, other arts and crafts and live music. The Maxwell Street Market is at 800 S. Des Plaines Ave. For event times and more information visit Maxwell Street Market.
Jodie Jacobs