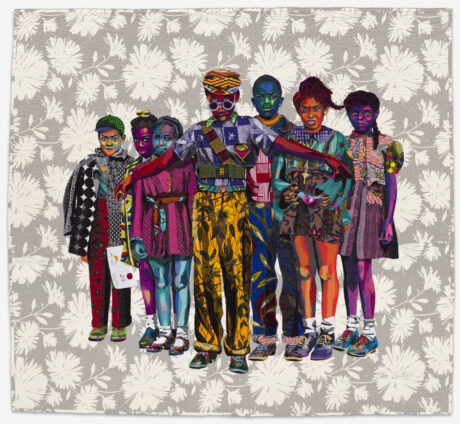 Chicago's art scene is returning to life
Unusual portrait interpretations are at the Art Institute of Chicago.  Intriguing  works and insights of famed artist Frida Kahlo are at a College of DuPage gallery. Cartoon art and their artists are bringing memories and chuckles to the Chicago Cultural Center's Yates Gallery and Museum of Contemporary Art's Fourth Floor. Plus, the street art of Banksy will soon be up in a State Street space.
Because of the Obama's strong ties to Chicago, Kehinde Wiley's unique portrait of President Barack Obama and Amy Sherald's brilliant portrayal of Michelle have started their tour at the Art Institute of Chicago. They can be viewed through Sept. 6, 2021.
While there visit Bisa Butler: Portraits. Butler's works are done as quilts that portray  family, and black life. Up through Sept. 6,  "Bisa Butler: Portraits" is the artist's first solo museum exhibition.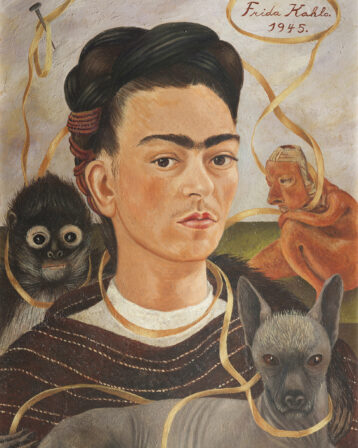 Sept. 6 seems to be a popular end date so before it pops up on the calendar try to get over to the Cleve Carney Museum of Art at the College of DuPage  to see Frida Kahlo: Timeless.  The exhibit is as much about the life of a significant 20th century artist as a show of her work. The art museum is at 425 Fawell Blvd., Glen Ellyn.
Two Chicago destinations, The Museum of Contemporary Art and the Chicago Cultural Center have teamed to present cartooning art, history and the artists  behind them across the decades.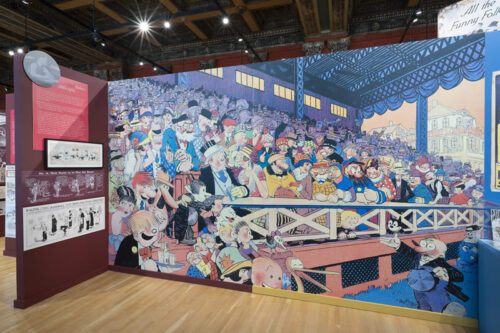 The Cultural Center exhibit, City of Chicago :: CHICAGO: Where Comics Came to Life goes from 1880 to 1960 and is curated by artist and author Chris Ware with Chicago Cultural Historian Emeritus, Tim Samuelson. The MCA – Home (mcachicago.org) takes it from the 1960's to now and was guest-curated by Dan Nadel; organized for the MCA by former James W. Alsdorf Chief Curator  Michael Darling and Curatorial Assistant Jack Schneider.
Both exhibits close Oct. 3.
 The Art of Banksy: Without Limits opens Aug 14 at 360 N. State St. (fourth floor). In case you haven't heard of this person, he is a street artist credited by Time Magazine  as among the world's  100 most influential people in 2010. Although his identity is secret, Banksy is supposedly British and about 40 years old.
"The Art of Banksy" includes more than 130 of the artist's original works, prints on various materials, photos, sculptures, murals, installations and more.  A video documentary accompanies the exhibit.
Jodie Jacobs