Expect the unexpected when it comes to what's happening in and around Chicago. Here are three items that add fun to spring.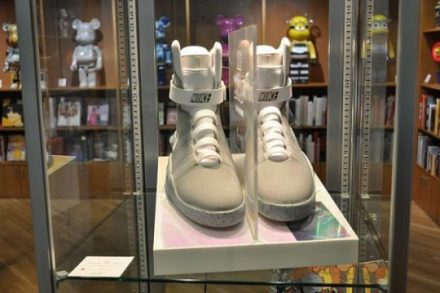 Urban Art Pop-Up Trunk Show
Try to stop by the Museum of Contemporary Art's store by April 11, 2019. Up on the second level of the store are about 100 unusual, expensive, street and art culture items on display that can be bid on through Heritage Auctions.
The items include a pair of " Back to the Future II" shoes designed by Nike that have an  auto-lacing system activated by the wearer's weight on the sole. They were worn by Michael J. Fox as Marty Mcfly. There are also Jeff Koons' "Balloon Animal Series, "Sunflowers by Ron English and items by Yayoi Kusama, Takashi Murakami, Damien Hirst and other artists.
The MCA, located at 220 E. Chicago Ave., is closed Monday, open otherwise at 10 am.  Fri and tues until 9 othewise until 6. For more information call 312-397-4000 and visit MCA Chicago/Urban Art.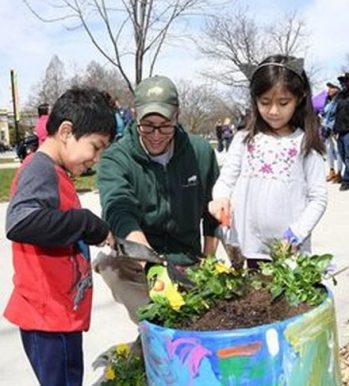 Earth Day Party.
Brookfield Zoo is celebrating our planet April 14 from 10 a.m. to 3 p.m. with crafts, Zoo Chats, planting activities and recycle drop-off containers. Tree planting is at 11 a.m. and then pansies are planted near the Hamill family Play Zoo until 12:30. An Eco Expo of 20 organizations including the Lincoln Park Zoo Shedd Auarium and Indiana dunes National Park, will be stationed on the North Mall. The Party for the Planet is presented by Nicor Gas' "energySmart" program.
Some of the other activities are meeting zoo animal ambassadors near the Carousel from 10:30 a.m. to 1:30 p.m., a chat about bears in the Great Bear Wilderness at 11 a.m. and learning about the black rhino in the Pachyderm Building at 2:30 p.m.
As to recycling, the zoo will take electronics, textiles, and household hazardous waste items.on April 13 until 3 p.m. then electronics, textiles and paper (for shredding) April 14, from 9 a.m. to 2 p.m. Free parking in the North Lot, 8400 31st Street (First Avenue and 31st Street), Brookfield, is offered to visitors with one or more approved items to recycle on either day.
There will be a drop box for electronic items such as cell phones, cell phone accessories, pagers, hand-held electronic games, e-readers, laptops, iPods, iPads, tablets, and MP3 players (sent to Eco-Cell for recycling). For approved items visit CZS.org/PartyPlanet . Items have to be brought unboxed with no excess packaging.
Zoo admission is $21 95 adults, $15.95for  ages 3-11 and seniors age 65 and older. Partyh for th Planet activities included in admission except for those inside the Hamil Familyh Play zoo. Parking is $14.00. For additional information call (708) 688-8000 and visit CZS.org/PartyPlanet.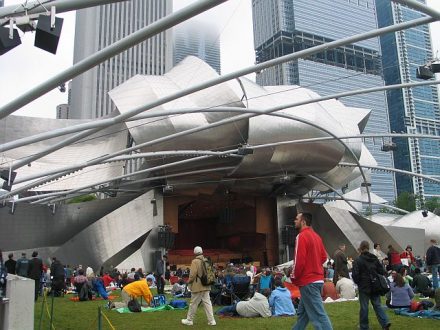 Three Chicago Websites to know
Millenium Park Calendar – copy, paste and keep checking this website for birding, plant events, music festivals and more.
Chicago City Markets – The city markets are opening outdoors with fresh produce, baked goods, gifts and demos so check this website for dates and activities .
Chicago Riverwalk – find out where the sculptures are, what is happening with the Mart video art, when and where vendors are opening and other activities along the Chicago River at this website.
Jodie Jacobs