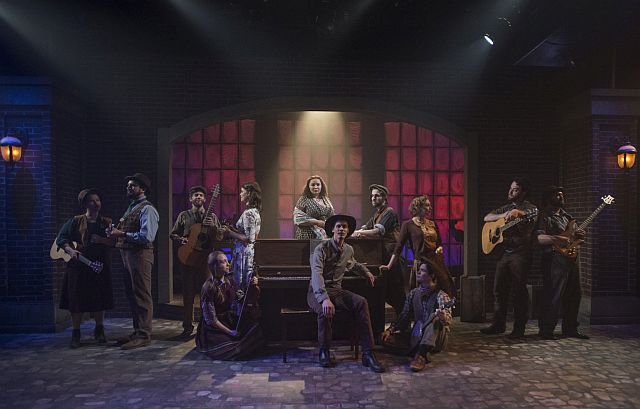 HIGHLY RECOMMEND
Chicago has long been known as a city of industry and labor. As Carl Sandburg said, "Hog Butcher for the  World….Stormy, husky, brawling, City of the Big Shoulders." It is against the post-civil-war backdrop of this version of Chicago that "Haymarket" presented by Underscore Theatre Company at The Den Theatre plays out.
The energetic cast of twelve talented actor/musicians, tell the story of four ill-fated so called "anarchists" and their wives through approximately 19 bluegrass/folk songs with limited dialogue.
The "co-conspirators" were nascent labor activists fighting for among other things an eight hour work day, which we, of course, take for granted with little thought of those who fought and died to make this and other fair labor practices a reality.