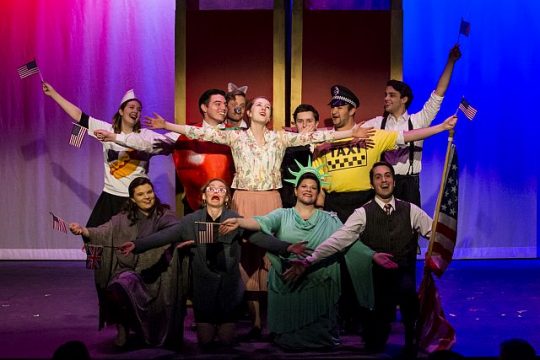 2.5 Stars
The Chicago Musical Theatre Festival produced by Underscore Theatre through Feb. 24, 2019 is a great opportunity to experience new work from emerging composers, lyricists, and playwrights of this classically American performance genre.
My first festival experience this weekend was "Brooke Astor's Last Affair" based on the life of New York socialite and philanthropist Brooke Astor.
The format is flashback fantasy in which Brooke is forced to review some life choices including the relationship between her and her son (from a previous marriage), Tony Marshall.
I very much wanted to love this show and it has a number of interesting moments but overall it was a miss.
The book and lyrics by Rachael Migler are the heart of the production and get the job done in terms of telling the story but the music by composer Nick Thornton is generally underwhelming with the exception of "Marry for Money" and the very cute "Dachshunds and Men." Continue reading "'Brooke Astor's Last Affair' is Fair"