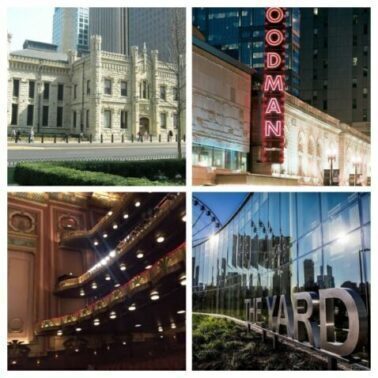 Instead of trying to snag tickets to hot shows at bargain prices during Chicago Theatre Week, the annual event happens online in 2021 from Feb. 25 to March 7.
Coordinated by the League of Chicago Theatres with Choose Chicago the event will switch to digital content and theatre support.
Along with enabling theater-lovers to see shows without changing out of sweats and pjs, it will be a good chance to discover different theatre companies and use money saved to keep Chicago's vibrant theatre scene alive for another year.
"While nothing can truly replace in-person performances, theatres across Chicagoland have been finding new ways to produce their art," said Deb Clapp, League of Chicago Theatres executive director.
He added, This year, we invite the community to engage with their favorite companies—or discover new ones—during Theatre Week. Until we can welcome audiences back into our theatres, we invite you to learn about, engage with, and support Chicago theatres during Chicago Theatre Week 2021."
For more information visit  Chicago Theatre Week | Choose Chicago on Feb. 25, 2021.
Jodie Jacobs