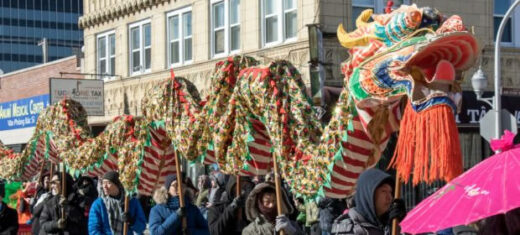 Lanterns, dragons, colorful dances, art and instrumental music – there are Chinese New Year events in the next couple of weeks that will enrich our appreciation of Chinese culture.
But do you know your zodiac animal? If you go to any of the Chinese New Year programs in Chicago, you will likely hear that 2020 is the Year of the Rat. Because different elements also take turns, you might hear that it is the metal rat. A good, easy place to find out your animal sign and more about the Chinese Zodiac is the astronomy site of Time and Date.
Now you're ready to check out the following events to see which fits into your calendar. They are free, open to the public and in Chicago unless otherwise noted.
Chinese Fine Arts Society Chinese New Year Kickoff
On Jan 24 at noon go to the Chicago Cultural Center during the lunch hour to see  lion dances, martial arts, traditional Chinese  dance and hear  China's Zhejiang Shaoju Opera Theatre. The location is the Preston Bradley Hall on the third floor of the Cultural Center, 78 E. Washington St. For more information visit ChicagoCulturalCenter/events.
Continue reading "From parades to performances Chicago celebrates Chinese New Year"