With everything you have to do, places to go, people to visit there might not have been time to fit in everything you hoped to see by Dec. 31. No worries. Some of the fun shows, exhibits and festivals will still be around in January, 2019.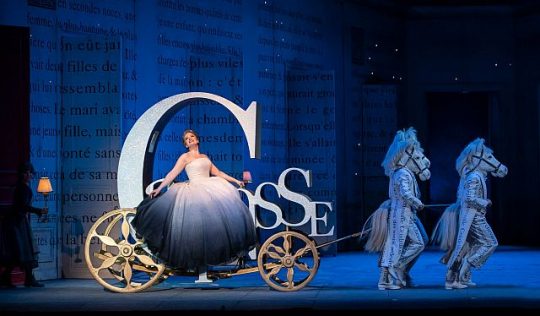 Shows
Lyric Opera's delightful "Cendrillon" (Cinderella ) runs through Jan. 20 and its exceptional "La boheme" continues at the Lyric Opera House, 20 N. Wacker Dr., Chicago, through Jan. 31. For tickets and more information  visit Lyric Opera.
"Steadfast tin Soldier at Lookinggglass Theatre in the Chicago Water Works at 821 N. Michicagn Ave. runs through Jan. 13. For tickets and other information visit Lookingglass.
"Women of Soul" at the Black Ensemble Theatre goes to Jan. 27. See tickets and more information at Black Ensemble Theater.
" A Midsummer Night's Dream" at Chicago Shakespeare Theater on Navy Pier, opens this weekend (Dec. 14 2018), and runs through Jan. 27. Tickets and more information at Chicago Shakes.
At Steppenwolf Theatre Company, 1650 N. Halsted, "Familiar" continues through Jan. 13 and ""La Ruta" goes through Jan. 27.  Visit Steppenwolf.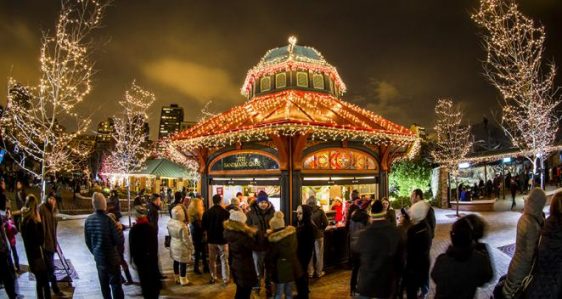 Festivals
"Illumination" at the Morton Arboretum, 4100 Il Hwy 53, Lisle, goes through New Year's Day, Jan. 1.
"Winter Wonderfest" continues at Navy Pier, Chicago, through Jan. 6. For tickets, parking and other information visit Navy Pier.
"Wonderland Express" is at the Chicago Botanic Garden, 1000 Lake Cook Rd., Glencoe (just east of Edens Expressway) through Jan. 6. (This is a time and date ticketed show)  For tickets and other information visit . For parking check Chicago Botanic.
"Zoo Lights" at Lincoln Park Zoo, 2001 N. Clark St.,, Chicago, is open New Year's Day and continues through Jan. 6.
Exhibits
Museum of Science and Industry's "Christmas Around the World/Holidays of Light" and "Let Your Imagination Fly" are open New Year's Day and go through Jan. 6. Visit MSI for tickets and other information.
At the Art Institute of Chicago, 111 S. Michigan Ave., Chicago s "Holiday Thorne Rooms" and "Painting the Floating World" extends through Jan. 27.
Jodie Jacobs