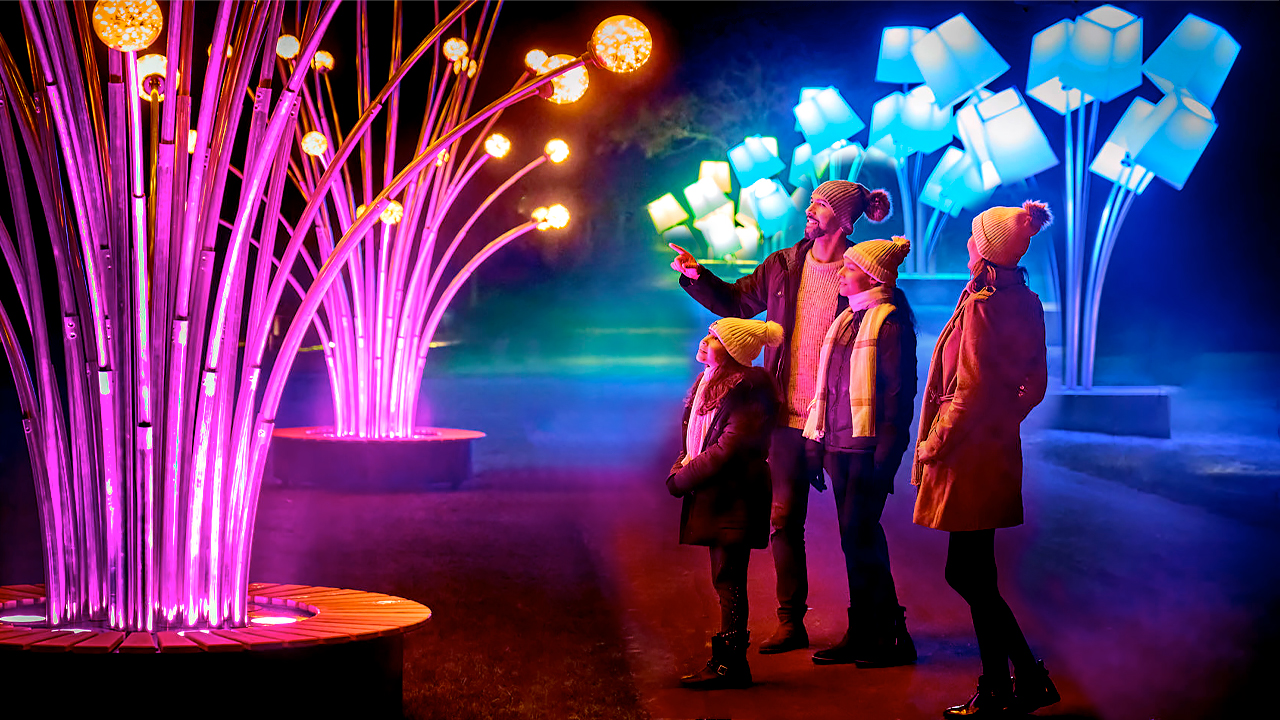 (Photo courtesy of Chicago Botanic Garden)
No sooner does Halloween wave a cold and scary skeleton hand goodby than the Chicago Botanic Garden and Morton Arboretum beckon with  tickets for their light shows.
Lightscape
The word "Lightscape" really defines the Chicago Botanic Garden's winter transformation of its paths, garden areas and islands.
Open Nov. 10, 2023 through Jan. 7, 2024, formerly familiar Garden sections turn into plots of fire, fantastically large flowers and colorful, bright beacons. 
For its fifth annual holiday light show some displays, such as the popular Winter Cathedral, return like old, familiar friends. Other sections, such as Evening Island, welcome visitors to new vistas. 
What to expect: food and drink in various courtyards plus an enchanting experience of music and light.
The Chicago Botanic Garden is at 1000 Lake Cook Rd., Glencoe, IL (847) 835-6801. 
For tickets and more information visit Lightscape | Chicago Botanic Garden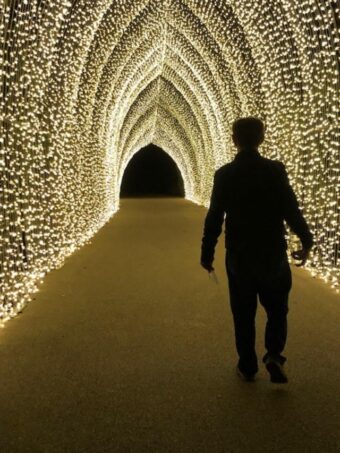 llumination
Light transforms a one-mile pathway at Illumination: Tree Lights at The Morton Arboretum. Opening Nov. 18, 2023, Illumination continues through Jan. 6, 2024.
 A grove of trees comes alive as color change while you watch and lights  make trees dance. Hug a tree to see it light up. Then see the display's finale on Meadow Lake.
You can warm up by a fire and roast marshmallows for s'mores or stop in a concession tent for a snack and beverage or dine at the Ginkgo Restaurant in the Visitor Center. Stop at the Arboretum Store to purchase a temperature-activated, color-changing ceramic mug available Illumination.
The Morton Arboretum is 41oo IL Rt 53, Lisle, IL  For tickets and more information visit Illumination: Tree Lights at The Morton Arboretum | The Morton Arboretum.
Jodie Jacobs