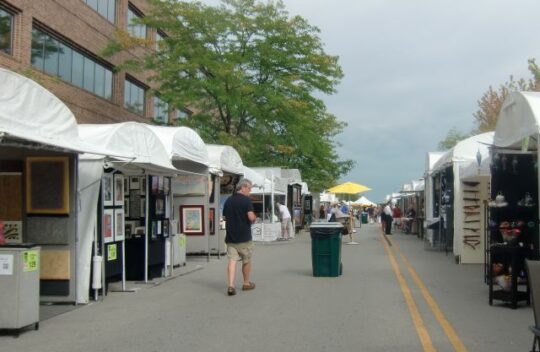 Browsing tents and tables of jewelry, pottery, art glass, paintings and photos is still going on in some towns with a slightly different format. It's also happening virtually.
The Port Clinton Art Festival, the mega fair that usually takes over at least four blocks of downtown Highland Park, will be back the last weekend of August. But in the 2020 year of the pandemic, look for it at about a quarter of its size with about 50 artists lining one block of St. Johns Avenue on the east side of the train station.
Taking a protocol page from Chicago's popular destinations, the Port Clinton fair will have timed tickets. They can be obtained through Evanbrite/PortClintonArtWalk.
Port Clinton is among several fairs operated by Amy Amdur as the more than 30-year-old company of Amdur Productions.
To see what other art fairs  will be on the docket visit AmdurProductions/Festivals. To see art for sale from these and other artists visit Art Zipper/Festivals.