A penguin with a purpose. A Wright that is right. Those are just two of the special gifts that can be found in Chicago museums.
Instead of fighting crowds on Black Friday, use the day off to visit a favorite museum and its gift shop. Museum stores are not only filled with fun and artistic gifts, they also funnel that money you spend back into programs and other costs.
Plus, holiday shopping when you can also watch penguins play or visit a favorite art period adds to the fun of finding a present that matches a person's interest.
However, if you don't make it down to Chicago, browse the museum stores' web sites. They are easy to maneuver because most are broken into different categories so don't worry if the first link you find merely says store. Watch for scrolling options and look for such links as jewelry, toys and home decor.
On Chicago's Museum Campus
The Shedd, in the middle of the Museum campus at 1200 S. Lake Shore Dr., is a favorite destination when youngsters and adults have a day off. However, you can also look in the shop on line to find everything from toddler shark hoodies to soft, plus animals that have wallett friendly prices. Visit Shedd Shop and call (312) 939-2438 if you have some questions.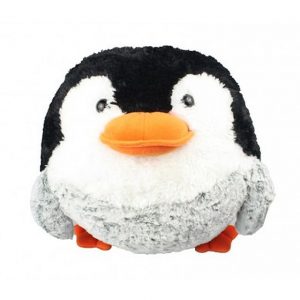 Past the Shedd, all the way out to the eastern point of the museum campus is the Adler Planetarium,  at 1300 S. Lake Shore Drive.
The shop is perfect for the budding astronomer or astronaut wannabe. Think telescope, NASA hoodie or night sky projection.
The products are high quality and come in all prices. Check out Adler Shop and call (312) 922-7827 with questions.
First museum on the campus, the Field at 1400 S. Lake shore Dr., has a huge store worth a visit anytime you are on the museum campus. However, the store's website is also huge. Note that different shop areas scroll across the Field store site. Click on one that particularly catches your attention or merelyh look for such categories as home  décor and toys. Among the sites is one for Ancient Mediterranean objects.  For other information call (312) 922-9410.
Art Museums
Both sections of theArt Institute of Chicago, the traditional building at 111 S. Michigan Ave. and the Modern Wing at 159 E. Monroe St. have wonderful gift shops near their entrances so visitors can shop without paying admission. But if there, it is hard to resist visiting a favorite gallery.
If shopping  on line look for different categories such as apparel, stationary, books (even coloring books for famous paintins or architectural items, glass objects or a particular artist at AICShop.  There is even a site for all Frank Lloyd Wright items.  For other information call (312) 443-3600.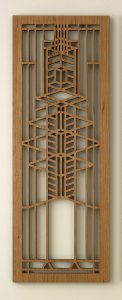 Museum of Contemporary Art Chicago
Visit the MCA, as it is popularly known, to see its latest exhibition of important contemporary works upstairs on the Fourth Floor but also to dine in its new restaurant on the ground floor. The museum is at 220 E. Chicago Ave.
But if saving that visit for a day after the holidays, go on line to the MCA Store to vfnd such fun objects as desktop and hanging mobiles or fun, objects by artist Murakami.
For more information call (312) 289-2660.
Other Museums
If trying to match a present to a history buff or someone interested in Chicago, a great place to find a book or related gift is at the Chicago History Museum Shop. The building, situated in Lincoln Park at 1601 N. Clark St., is  also an easy bus ride from downtown Chicago.
Museum of Science and Industry
Visit MSI to see its Robots, Lego or Mirror Maze exhibit or for its fairy castle or coal mine. You will find related items and gifts for you young scientiist in the museum gift shop. The museum is at 5700 S. Lake Shore Drive near the Hyde Park/ University of Chicago neighborhoods.
But you can also shop on line for toys, books and other gift items. The store has a gift guide.
Happy shopping and have a joyous holiday.
Jodie Jacobs