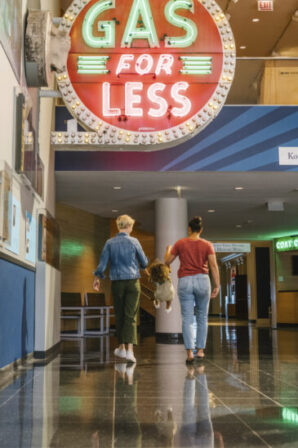 Maybe you know that Abraham Lincoln's birthday was Feb. 12 and that  some states considered the date a state holiday. In Illinois, it was celebrated in Springfield. But schools and federal businesses are also off in Illinois on Presidents Day, the third Monday of February to recognize George Washington's birthday. It was Feb. 22, 1732 on the Georgian calendar.
A couple of fun places to become immersed in history on Presidents Day are the Chicago History Museum in the Lincoln Park neighborhood and The Dunn Museum in north suburban Libertyville.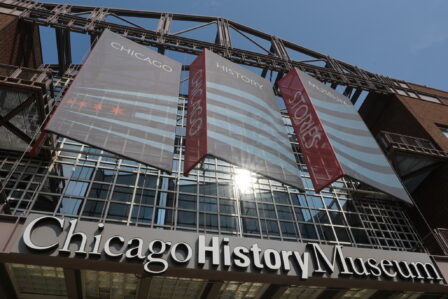 Chicago History Museum 1601 N. Clark St.
Go any time this weekend but if you visit Feb. 20, 2023, admission is free to Illinois residents and the museum has family events.
 Among them are Oval Office activities that include an interactive Oval Office where the president works, a chance to design an Oval Office that would work for you and an "I Spy" game using President Joe Biden's Oval Office.
OK, you know that Abe Lincoln once called Illinois "home." But can you ID three other US presidents who lived in Illinois? The family events day includes an activity that connects facts and quotes from four US presidents who spent significant time in the state.
Clues: one was a military commander with a home in Galena; a second one was born in Illinois and grew up in Dixon and third was a recent president with a Hyde Park home, connections to the University of Chicago Law Schoo and soon-to-be presidential library and museum. Places to visit these presidential connections are at the Illinois tour site of
Enjoy Illinois.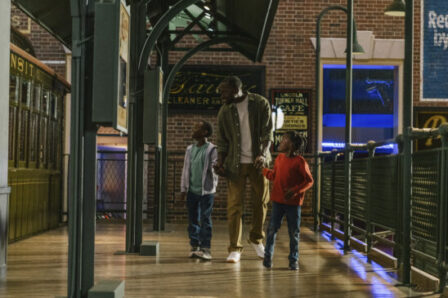 The family events are interesting and fun but this is a once-upon-at-time museum so figure enough minutes in your visit to see and experience  forgotten times showcased in Chicago: Crossroads of America.
Walk the aisle of L car no. 1 which took riders from the Loop to the 1893 World's Columbian Exposition in Jackson Park. Once upon a time old L cars had stained-glass windows and fine woodwork.
Although usually closed on Mondays, the museum will be open for Presidents Day. Upcoming 2023 Illinois resident free days include: February 14–17, 20–24, 28. For more information and tickets visit Home – Chicago History Museum.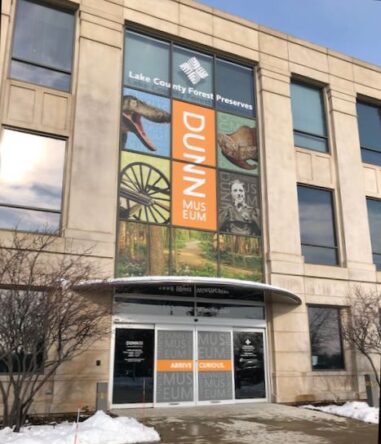 Dunn Museum, 1899 W Winchester Rd, Libertyville
The current exhibit is "Through Darkness to Light – Photos taken along the Underground Railroad." An excellent photographic journey, it is up through March 19, 2023.
But visit the museum now, during Presidents Day, to take advantage of  what is called a "commemorative" day off school and work to honor two influential men in United States history.
A small treasure operated by the Lake Country Forest Preserves, the museum is an easy to stroll through history.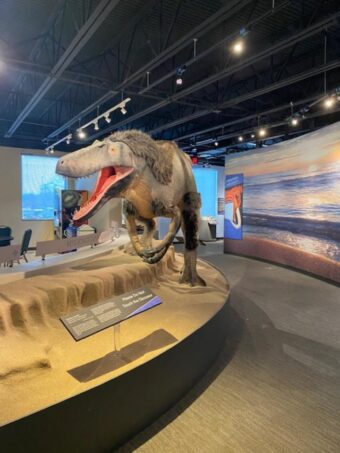 Visitors take photos of the prehistoric bones of a Dryptosaurus , a small tyrannosaur that roamed Lake County 67 million years ago and a fossil rock about 420 million years old.
Moving along they walk into a wigwam that is a full-scale reproduction constructed with help from a local Native American tribe. Arrowheads and other Native American artifacts are in cases further down. 
As to Lincoln's time, the museum has American Civil War uniforms and equipment plus agriculture implements. The region was settled since the early 1830s and manned the 96th Illinois volunteer Infantry during the Civil War.
A fun stop for youngsters is the museum's recreation of a one-room schoolhouse with a small stove, blackboard and benches.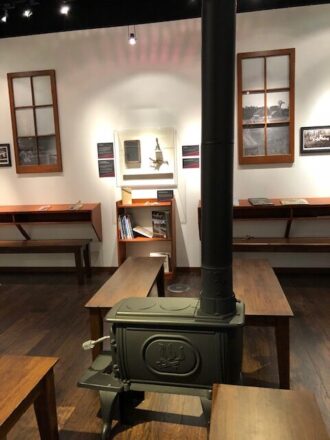 For hours, tickets and more information visit Dunn Museum.
Jodie Jacobs