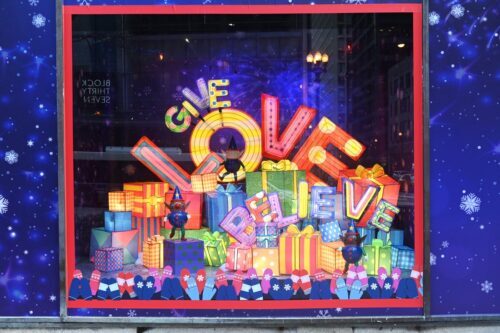 Macy's State Street windows are packed with presents but the main messages they deliver to Chicago and to its front-line workers are Thanks and Love.
Meanwhile, upstairs in the Walnut Room, Macy's employee put together thank-you food packages from the famed restaurant to be delivered to Chicago Police Department 001st District officers who are unable to spend Thanksgiving with their loved ones and to Northwestern Memorial Hospital's COVID-19 Unit.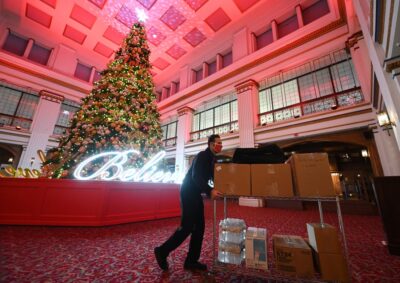 The window decorations and the Walnut Room's Great Tree can be seen and photographed through Jan. 3, 2021.
The store currently remains open. Check protocols at Macy's State Street.