Instead of organizing the desk (or you name it), and wishing the groundhog prognosticators were wrong about six more weeks of winter, take in a show, find a special event to dispel gray skies and moods and take advantage of museum free days.
Theatre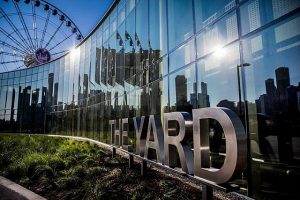 If the family has a Saturday available, get tickets to 'Short Shakespeare! A Midsummer Night's Dream' at The Yard, Chicago Shakespeare's newly added theater on Navy Pier . The show is a fun 75 minutes that merges the Bard's humorous mismatching of characters in his comedies. The production is offered Saturdays now through March 10, 2018 at 11 a.m. and 2 p.m.. To get tickets visit Chicago Shakes Plays.
Concert
Listen as famed tenor Lawrence Brownlee performs 'Cycles of My Being,' a recital that puts forth what it is like to live as a black man in America. Co-commissioned by Carnegie Hall, Lyric Opera/Lyric Unlimited and Opera Philadelphia, the program will only be in chicago Feb. 22, 2018 at 7 p.m. at the DuSable Museum of African American History. For more information visit Lyric Opera Cycles or call (312) 827-5600.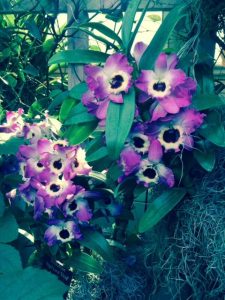 Botanics
Go to the Chicago Botanic Garden  Feb. 10 through March 25, 2018 to see orchids with an Asian accent. This year, the Garden's Orchid Show blooms among kimonos, parasols and Asian plants. Hours are 10 a.m. to 4 p.m. plus open later Thursdays to 8 p.m. For more information visit Chicago Botanic Garden orchid.
Museums

How about a night at the   museum,  that is among the fish?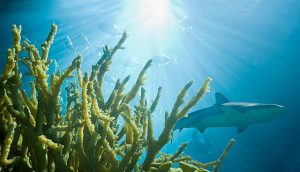 For Presidents Day weekend stay the night Feb. 16, 2018 in a special program at the Shedd Aquarium that allows participants to explore the museum, see an aquatic presentation and do a scavenger hunt. The cost is $75 per person ($60 members).  For tickets and more information visit Shedd Aquarium Overnight.
Free Days
Presidents' Day, a federal holiday when most schools in Illinois are closed to celebrate Presidents Washington and Lincoln's birthdays, is Feb. 19, 2018. Fortunately, some of Chicago's museums are free that day.
The Adler Planetarium's general admission is waved for Illinois residents Feb. 19-22.  For more information visit Adler.
Art Institute of Chicago has free admission to Chicago residents under age 18, every day. See ARTIC.
Chicago History Museum is free every day to children under 18 who are Illinois residents. Visit Chicago History.
The Field Museum has free general admission for Illinois residents all of February. Visit Field Museum free days.
Art
The National Museum of Mexican Art always has free admission. See National Museum of Mexican Art.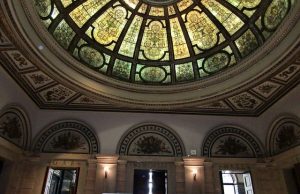 The Chicago Cultural Center has a new exhibition on its fourth floor. Titled "Nina Chanel Abney: Royal Flush," it was organized by the Nasher Museum of Art at Duke University. The Cultural Center also has other exhibits on its first floor. While in the building go to the third floor to see gorgeous glass domes and rooms. Admission is always free. Visit Chicago Cultural Center.
Get out and enjoy Chicago
Jodie Jacobs