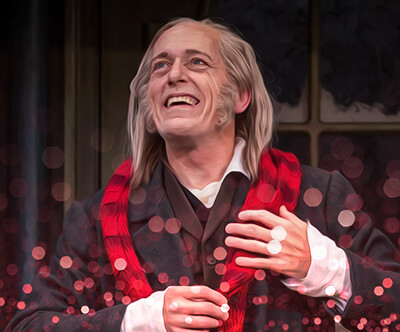 Marley as undead as a 1940s-50's radio program
It's OK not to reveal your age but does anyone remember sitting by the radio to hear the weekly broadcast of a favorite program? The "spirits" of good old family entertainment are back thanks to Goodman Theatre.
With renown Chicago actor Larry Yando once again portraying Scrooge, Goodman will put on its annual holiday treat, "A Christmas Carol" by Charles Dickens as a free, audio broadcast beginning 7 p.m. Dec. 1.  The story line is adapted by Tom Creamer and directed by Jessica Thebus. It is  adapted for audio by Neena Arndt, Jessica Thebus and Richard Woodbury.

Visit Carol/goodmantheatre for more information. You can also tune in to WBEZ 91.5 FM and Vocalo 91.1 F.M. Dec. 24 at 3 p.m. and Dec. 25 at 11 a.m. The program will also be available through On Demand.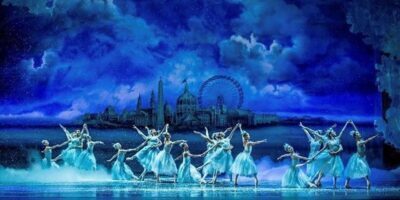 A Joffrey "Nutcracker' dance class
Remember when short, Nutcracker dance classes were available for youngsters at the Chicago Cultural Center? The Joffrey Academy of Dance is offering "Virtual enchanted Evening: The Nutcracker" in two sessions: ages 4-6, Dec. 4 and ages 7-9 Dec. 11. Hours are 6:30-7"30 p.m. CT. The fee is $15. To find out what is needed and for more information or to register visit Virtual enchantged evening/Evenbrite.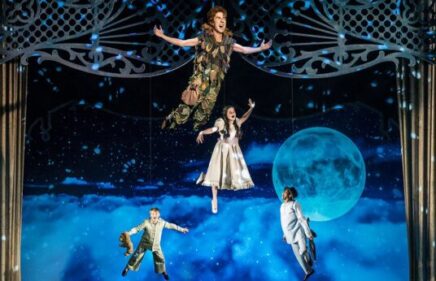 Peter Pan: A Musical Adventure
It's time after months of the pandemic for some faith and maybe,  a little pixie dust. You can visit Neverland via Chicago Shakespeare Theater, free, from noon Dec. 19, 2020 to 11:59 Jan. 1, 2021.
The production is a newly re-mastered, 80-minute feature film that was shot live of the 2018 production. Music is by the award-winning duo of Broadway's "Mary Poppins" with a score by George Stiles and lyrics by Anthony Drewer.
Adapted from the play by J.M. Barrie with permission from Great Ormond Street Hospital for Children the production is presented by special arrangement with Concord Theatricals.
For more information and to get the stream visit ChicaoShakespeareTheatre/PeterPan.