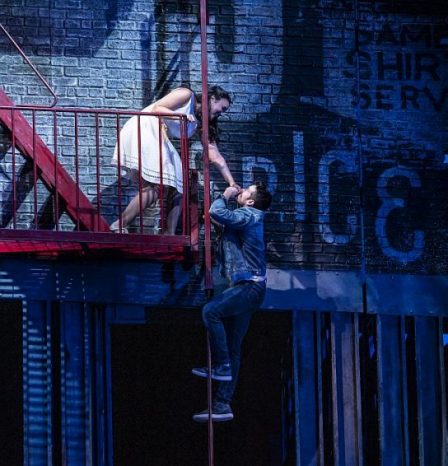 3 1/2 stars
If you go to see "West Side Story," now at the Lyric Opera through June 2, 2019, you are likely to think about how culture clashes have changed or not since Leonard Bernstein wrote the show's dramatically descriptive music, Stephen Sondheim did the very memorable lyrics, Arthur Laurents penned the book based on William Shakespeare's "Romeo and Juliet" and Jerome Robbins directed and choreographed it.
When West Side Story opened as a Broadway musical in 1957 it received six Tony nominations including Best Musical but a feel good show, "Music Man," won the Tony Award for Best Musical. "West Side Story" was not meant to make audiences happy. Even the show's single funny scene/song "Gee, Officer Krupke" sung by the Jets pinpoints societal problems.
Anyone who reads Shakespeare's tragedies, knows the Bard is very good at portraying motivations and clashes.
If you know your Shakespeare, you will find some similarities between the "Romeo and Juliet " of the 1590's and Broadway musical of the 1950s.
Continue reading "'West Side Story' still carries a message"