America's Best Outcast Toy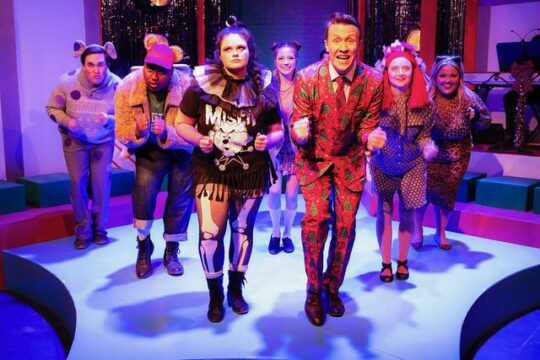 3 stars
A delightfully original holiday musical is debuting in the Buena neighborhood that  is both nostalgic and current. The shift in television entertainment from sitcoms and dramas to reality shows inspired this spunky musical spectacular.
With a brilliant book and lyrics by Larry Todd Cousineau and a catchy score by Cindy O'Connor (the team that wrote the Jeff Recommended "All That He Was"), savvy theatergoers have a brand new holiday alternative available to them, premiering at Pride Films and Plays.
The premise for this 80-minute, one-act is pretty clever. The musical is a mashup between a particular scene inspired by the 1964 cartoon classic, "Rudolph, the Red-Nosed Reindeer," and the turning points from an array of popular TV reality contests.