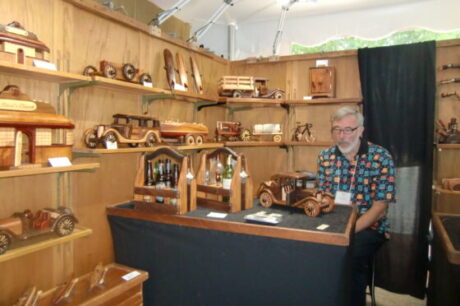 t is easy to miss events when September ends on a Friday and October starts on a weekend. Plus, a COVID break of events for two years changed when some events are re-appearing.
American Craft Expo
Sept. 30 through Oct. 2
Usually held earlier in the year, ACE, as the art exposition is known, will be at the Chicago Botanic Garden again but runs this weekend on the cusp of September/October. A top-notch show of works from100 juried-in artisans, ACE is sponsored by the Auxiliary of NorthShore University HealthSystem and is a fundraiser for NorthShore research and care.
Hours: Friday and Saturday 10 a.m.-6 p.m. and Sunday 10 a.m. to 5 p.m. The Chicago Botanic Garden is at 1000 Lake Cook Rd., Glencoe. For more information visit Chicago Botanic Garden and American Craft Expo. Chicago Botanic Garden, CBG/ACE and American Craft Expo.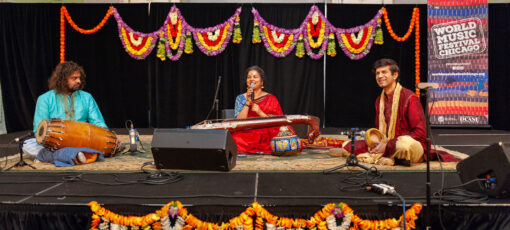 World Music Festival Chicago
Sept 30 through Oct. 9
The festival has free band concerts at the Chicago Cultural Center and locations across the city from restaurants and bars to the University of Chicago. Its artists and ensembles represent 22 countries and areas. A special feature is Ragamala, the largest all-night long presentation of live Indian classical music in the United States. For more information visit World Music Festival Chicago. For the bands and locations visit Schedule.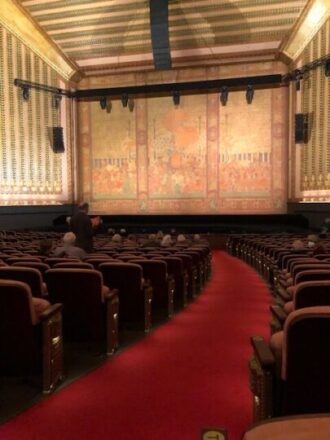 Fiddler on the Roof
Oct. 2 through Oct. 7
Opera director Berrie Kosky premiered his "Fiddler on the Roof" at Komische Oper Berlin in 2017. Now it has been adapted by the Lyric Opera of Chicago for its US premiere, but it leaves soon.
Both Grand, with the Lyric Opera Orchestra and Chorus and powerful with fine acting and exceptional dances, "Fiddler" visits the village of Anatevka in 1905 in what became Ukraine (and in 2022 is a war zone.) Lectures on operas and shows are one hour before curtain time.
The Lyric Opera of Chicago is at 20 N. Wacker Dr. For tickets and more information visi. Lyric Opera and call (312) 332-2244.