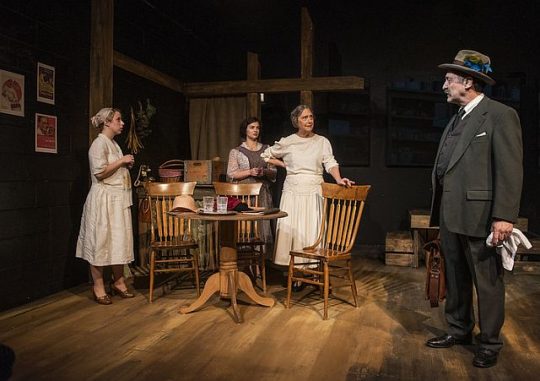 4 stars
The year is 1925 in the deep South and the KKK is expanding its reach to include the women folk who will spread their doctrine of racism against African Americans, Jews, immigrants and Catholics in Mounds, Mississippi.
Making its world premiere at Her Story Theatre, "Invisible" is an imaginary tale of one woman who can't rationalize her involvement in the Women's Ku Klux Klan movement with her own moral compass and sense of decency.
Mabel Carson's friends have convinced her that this is the path to take to make America great with the slogan, "America for Americans."  Yet when a reporter from the Chicago Tribune arrives on the scene, Mabel begins to question their ideals, methodology and the nature of true friendship.
Continue reading "'Invisible' reminds us of the power of bigotry and hate"