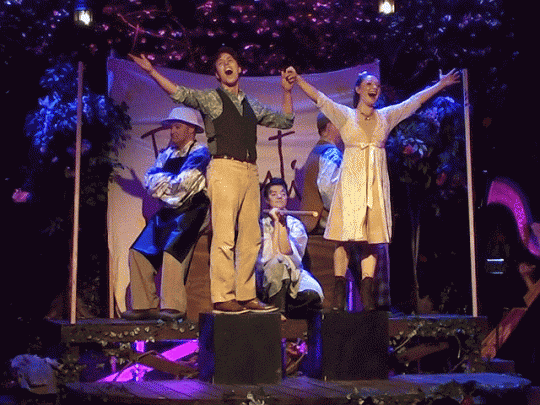 'The Fantasticks'
3 stars
The second offering of a four-show series by  MadKap Productions at the Skokie Theatre is "The Fantasticks," a theatrical classic that holds the record as the longest running off-Broadway musical when it closed in 2002 after 17,162 performances over 42 years.
The story is about innocence and experience. Matt (Graham Todd) and Luisa (Jessica Surprenant) learn that life can be messy and cruel but as the song goes "without a hurt the heart is hollow."
At the beginning the young lovers revel in the danger of their forbidden romance but come to learn that their fathers had actually erected a wall between their two properties to draw the two together.