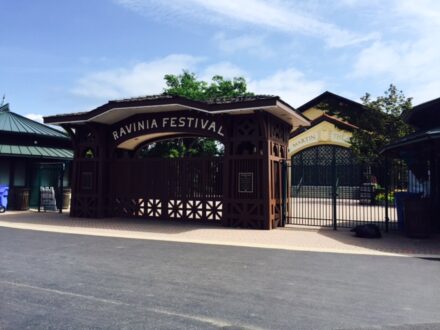 Music will again be heard in the Pritzker Pavilion, across the road at Orchestra Hall and north of the city at Ravinia in Highland Park. The openings this summer come as Chicago and Illinois allow more public gatherings because of the reduction in COVID cases and increase in vaccinations.
What will be different is ticketing and number of people allowed so check their websites.
Ravinia Festival
Opening night is 8 p.m., July 9, 2021.with conductor Marin Alsop, pianist Jorge Frederico Osorio and the Chicago Symphony Orchestra in the Pavilion. The program is composer Joan Tower's Fanfare for the Uncommon Woman No. 1, Mozart's Piano Concerto No. 23 and Beethoven's Symphony No 7. .Tickets are $35-$145 Pavilion and $15 on the Lawn.
What you need to know
The season contains 64 concerts from June through September with the earliest programs free streaming live with no park admittance and a free July 3 "thank-you" concert to invitees. Then the schedule continues with a diverse program.
Tickets are divided into two parts with the first half from July to Aug. 15 going on sale to the public beginning June 15 at Ravinia.org. Donors can buy tickets beginning May 13 depending on level of contribution. The second half concerts are on sale July 21. Check Ravinia Festival Calendar and Tickets for more information.  For Donor ticket times visit Ravinia/DonationLevels. Scroll down to donor timelines.
Ravinia Festival is just north of Lake cook Road  betgween Green Bay Road and sheridan Road in Highland Park. Attendees are encourage to take the Metra which stops at the Ravinia's main gate.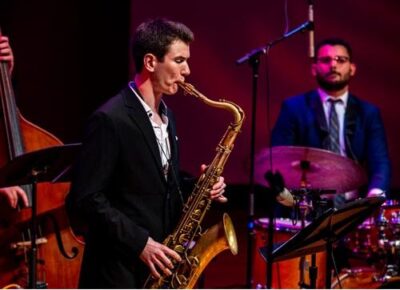 Chicago Symphony Orchestra
The Chicago Symphony Orchestra Association is welcoming audiences back to Orchestra Hall with the opening concert on May 27, 2021 with a special tribute to healthcare workers from Rush University System for Health.
According to a CSOA statement, three distinct programs created with artistic guidance by Music Director Riccardo Muti, will be presented May 27 through June 13. Featuring music for brass and percussion, string ensembles and orchestra, they will be led  respectively by conductors Michael Mulcahy, Erina Yashima and Edo de Waart on consecutive weekends. Performances are Thursday at 7:30 p.m., Friday at 1:30 p.m., Saturday at 7:30 p.m. and Sunday at 3:00 p.m.
What you need to know
Ticket availability is limited due to current restrictions on audience capacities for performance venues. Tickets for the CSO's May and June concerts go on sale to the public at 10 a.m. CDT on May 11, 2021, and will be available at cso.org or by calling 312-294-3000. For protocol and more ticketing information visit CSO.org/SafeandSound.
The concerts are in Orchestra Hall at Symphony Center, 220 S. Michigan Ave., Chicago.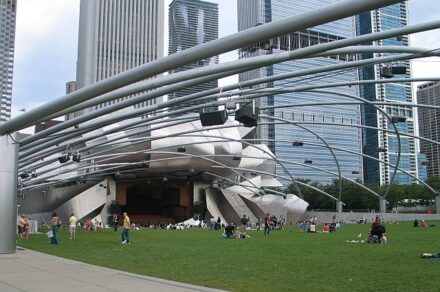 Grant Park Music Festival
The music festival opens Fourth of July weekend in the Jay Pritzker Pavilion with Independence Day Salute programs beginning July 2 at 6:30 p.m.  The opening concert features the Grant Park Orchestra and conductors Carlos Kalmar and Christopher Bell.
The program includes
John Williams: Summon the Heroes Scott Joplin: Overture to Treemonisha
Arr. Robert Lowden: Armed Forces Salute Florence Price:Dances in the Canebrakes Leonard Bernstein: Selections from West Side Story, George Walker: Lyric for Strings, Pytor Ilyich Tchaikovsky: 1812 Overture 
John Philip Sousa: Stars and Stripes Forever. For whole program and season visit 2021 Season :: Grant Park Music Festival.  For more information visit Grant Park Festival.
What you need to know
Seats are free but due to crowd restrictions, reservations are required for the  Seating Bowl and on the Great Lawn.  Reservations may be made online or by phone. Passes will be touch-free and issued with a barcode to be printed at home or displayed on smartphone. Health & Safety protocols—masks are mandatory—in order to gain entry to the Pavilion.
For the Independence Day Salute  only, reservations will become available on Wednesday, June 30. For other concerts reservations will become available at 10 a.m. on the Monday before the concert. Reserve online using the link provided with each concert listing. Also visit Grant Park Music Festival | Classical Concerts in Millennium Park
The Jay Pritzker Pavilion is in Millennium Park south of Randolph Street and east of Michigan Avenue.
Jodie Jacobs