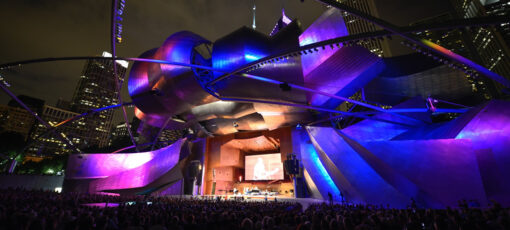 Move the bod or just sit back and charge up your mood at the free Chicago Jazz Festiva, downtown Thursday, Sept 1 through Sunday, Sept 4.
The annual event is produced by the Department of Cultural Affairs and Special Events (DCASE) with programming by the Jazz Institute of Chicago.
Today, Sept 1 go to Preston Bradley Hall in the Chicago Cultural Center on Michigan Ave. between Randolph and Washington Streets then tonight, listen to jazz in the Jay Pritzker Pavilion in Millennium Park.
During the day Sept 2, 3 and 4, head to the Harris Theater rooftop (enter on Randoph St.) or go over to the Von Freeman Pavilion (North Promenade). Then late afternoon and early evening meander over to the Pritzker Pavilion.
The Festival presents a variety of jazz styles by local, national and international talent. For performance and location schedule visit City of Chicago :: Chicago Jazz Festival
Note: outside alcohol not allowed but vendors will have driniks at the venues.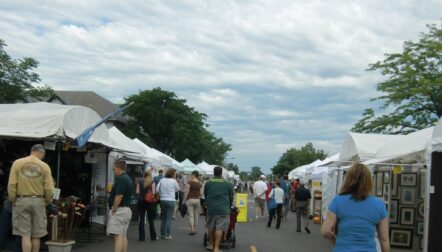 Go to an art fair in a suburb you may not have visited before or very often. 
Fair on the Square, presented by the Deer Path Art League Sunday and Monday, Sept. 4-5, attracts local and nationally known artists. 
Considered among the Chicago area's oldest art fairs, it is held downtown Lake Forest on the west side of the METRA tracks.
The art fair is also a chance to see the suburb's historic downtown which is listed among the country's earliest outdoor shopping malls. Look up at the Square's architecture to see some hidden niches and nooks.
For more information visit Deer Path Art League Fair on the Square.
Have a fun and safe Labor Day Weekend
 Jodie Jacobs